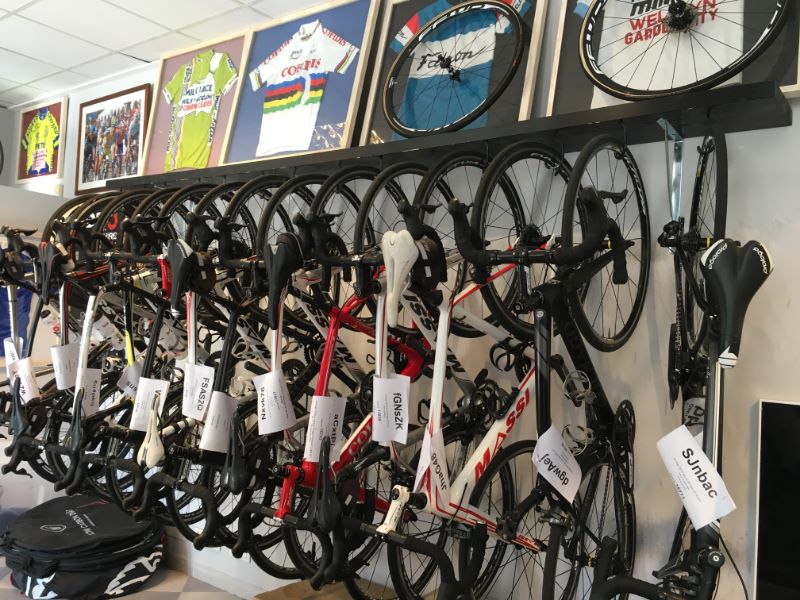 Bike rental or bringing your own bike to Mallorca
If you do not want to bring your own bike to Mallorca, bikes can be rented locally in the resort. As bike rental is so popular, you must make it a priority to book your hire bike as soon as you can. If you leave it until nearer your holiday, then you will have a lot less choice or may not even be able to reserve a suitable bike! Bikes can be booked online in a few minutes.
For Bronze and Silver packages, we don't normally arrange bike rentals as we prefer individuals to select what they want. There is a large choice here locally. If you would like us to arrange your bike rental through one of our preferred suppliers, then this can be done subject to a 15 Euro admin fee, otherwise please book your bike as soon as possible. Some months are very busy and bikes are reserved 1 year ahead, especially April and May. For some suppliers, we can obtain a discount from their advertised prices, so it may work out as a better deal for you. Where possible we try to arrange for your rental bike to be delivered or ready for you at the Hotel on arrival.
The best place for being setup more exactly to your measurements (of your own bike setup) would be with Pro cycle Hire and they have many brands such as Colnago, Van Nicholas and Massi. www.procyclehire.com
If you want a Pinarello, we can book those for you and with some discount. Choose which one from their website and we can do the booking. http://www.pinarelloexperience.com
Mallorca Bike Hire are very friendly and provide a delivery service locally. They have some super Cannondales and also stock e-Bikes. www.mallorcabikehire.com
If you would like a Wilier or Ridley, then Sport Bequi in Alcudia stock these and also have a delivery service. http://www.sportbequi.com/in/
Other places: