We want to make your stay in Mallorca as comfortable as possible. We use carefully selected bike friendly Hotels, Aparthotels, Villas or Apartments in Puerto Pollensa. All are 4* accommodation.
Cabot Pollensa Park Spa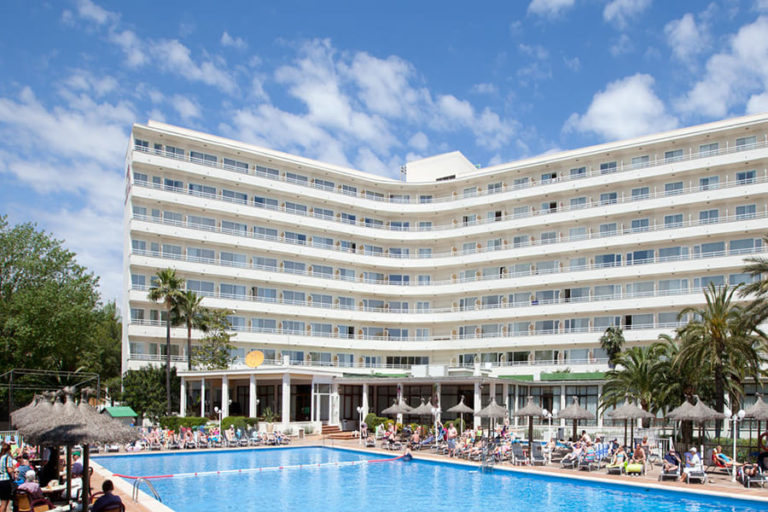 The favourite with cyclists. It is located near to the beach, has some cycling bars (Palms) and restaurants near by as well as Pro Cycle Hire & Cafe opposite. Getting into the town centre is a 15 minute walk along the pretty sea front. Secure bike room, Spa facilities, full size outdoor pool with plenty of space to relax after your bike rides or on rest days.
See more at: Cabot Pollensa Park Spa
Cabot Hobby Club Apartments
Located across the road from the beach, you can be assured of a quality accommodation with super views of the bay. In 2021, for those wanting some space and privacy, then this is a desirable place to stay. Please check our Facebook page, we did a 'live' video call from here (23-Apr) to show some of the rooms and views available.
If you require another specific accommodation option or have your own place to stay, then that's not a problem, just let us know when enquiring with us.