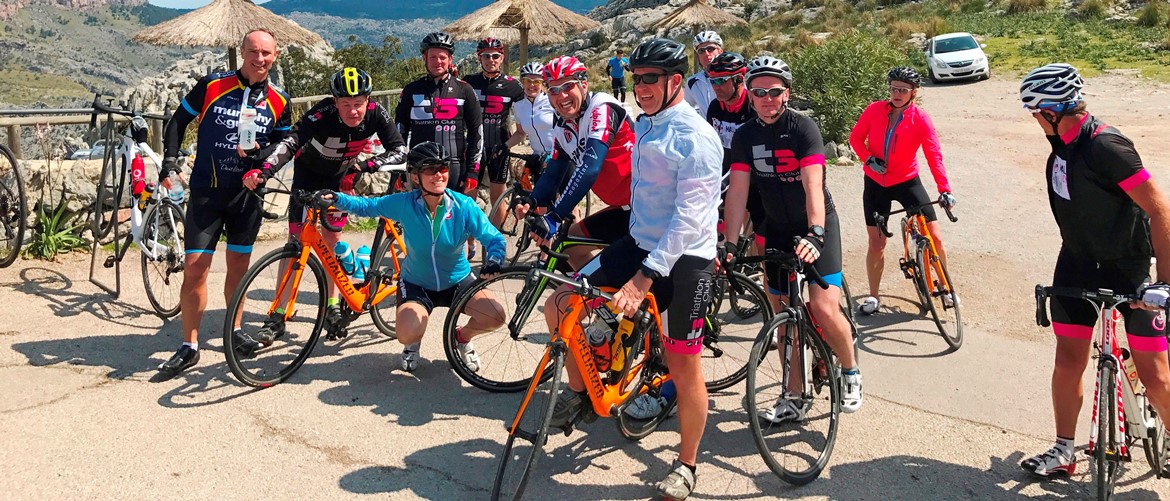 Whether you are interested in arranging a cycling trip for yourself, your club, group of friends or as a corporate event, our expertise will provide you the ultimate bespoke cycling experience in Mallorca.
What can we offer you?
Fully organised cycling events
For groups of 10 or more people these can be tailored to meet your requirements. You are assured of our personal service at all times and our tours include accommodation, transfers, guided rides and support vehicle.
Guided rides
If you have already planned your own trip to Mallorca, our very experienced and knowledgeable guides are available to show you the best cycling routes on the island. We provide a personal 1-2-1 guiding service for individuals or small groups of friends, it's not just for groups.
Back-up service
The reassurance of having a dedicated support vehicle provides the peace of mind whilst exploring or training on the island. We can provide this service which includes mechanical assistance, spare wheels and nutritional support to groups or individuals.
For more information please contact us