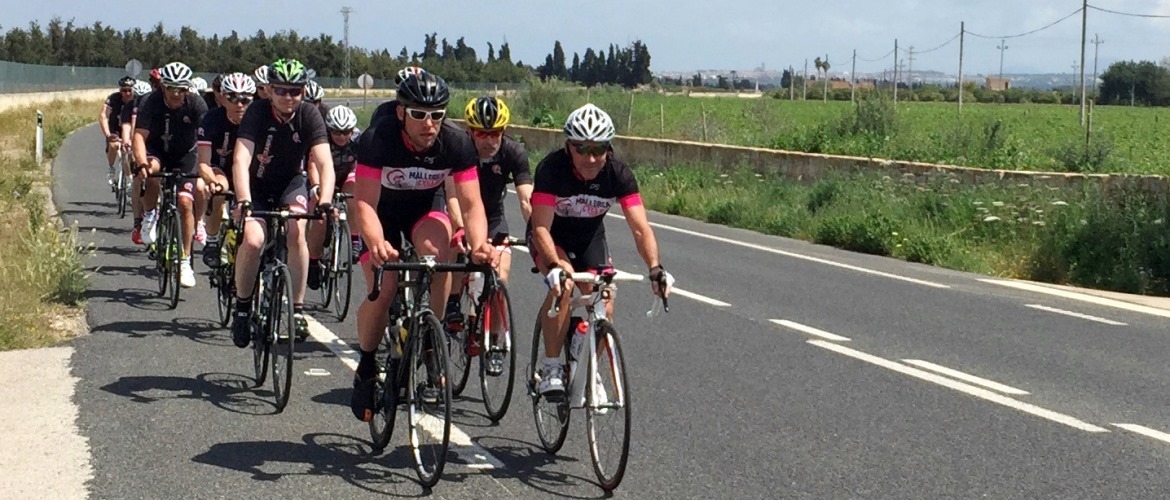 About Mallorca Cycling Tours
Mallorca Cycling Tours are the experts for cycling holidays in Mallorca. Based in Puerto Pollensa in Northern Mallorca, we pride ourselves on the level of service we offer whilst adding a personal touch to your time with us. We provide professional support, a friendly atmosphere and luxury accommodation in this most cycling friendly of locations.
Established in 2000 by Tony Cork to share his passion for Mallorca with like-minded cyclists, Mallorca Cycling Tours has built an enviable reputation for unparalleled service and customer satisfaction.
Our personal experience and local knowledge of Mallorca means that we design our cycling routes using the quiet back roads and visiting some of the smaller villages for our café stops.   We like to show you the real Mallorca and incorporate some of our favourite places as well as the most spectacular and picturesque locations in Mallorca.
Whether you are an experienced cyclist or new to the sport, our friendly team atmosphere and caring attitude will ensure that you enjoy the best cycling that Mallorca has to offer. Every day you will benefit from our professional and knowledgeable guides, support vehicle back-up and bike mechanic assistance so all you have to do is ride. Our cycling weeks have become particularly popular with sportive riders providing an excellent opportunity to improve group riding skills and fitness as well as to make new friends.
At the end of each week there is a real sense of achievement amongst our clients with many wishing they could stay for longer or promising to return.
View our tours section to discover what's coming up or, alternatively, please get in touch to discuss your needs and to find out more.