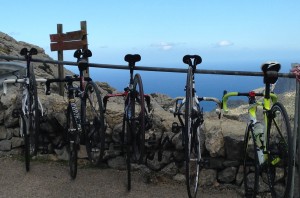 We have carefully selected a team of experienced cyclists with excellent local knowledge to guide you around Mallorca. Our aim is always to have two guides per group, one at the front and one at the rear, in radio contact with each other. This ensures that nobody is left behind on a ride and that everyone gets back to the hotel safely.
Our routes are carefully designed ensuring you experience the best of the island's scenery and terrain, and we go to great lengths to minimise any repetition of routes. Whilst we include many of the popular destinations, we pride ourselves in taking you there via the quieter roads that are less frequented by cars and cyclists, and we also explore some less well known but no less scenic or challenging locations.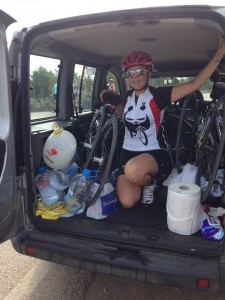 During the busy times, we have a choice of groups to cater for riders of all abilities which ensures that you are able to get the appropriate level of challenge and can ride at a pace that suits you.
For weeks with large enough groups or by request we will use a support vehicle and this is in radio contact with each group and is always on hand with water and carries spare wheels, tool kit, first aid kit and spare clothing.
See individual tours for more details of specific events or focus weeks.
Links to Relive, Strava and YouTube for some of our popular routes:
A few of our routes with links to Relive, Strava and YouTube YouTube links are best opened in a new tab or window.
We have lots of video highlights, full mountain descents and other requested clips on our YouTube channel. MallorcaCyclingTours on YouTube
Sample Group Rides.