Never a dull moment that's for sure! March was the usual build up into the crazy busy months of April and May, then we had a steady stream of arrivals and departures with the odd quiet day to grab a rest day! Not much typing from me and a distinct lack of blog posts this year due to two snowboarders crashing into the back of me on Jan 31st, which resulted in rather a lot of damage my right arm, multiple fractures and a lot of soft tissue damage. This meant exciting descending during March and April as I couldn't use the right brake lever… Sa Calobra rides were memorable!
Lets get back to the plot! March traditionally means early season training for the racers and those needing to get in base miles after the many months of cold and wet in the Northern Hemisphere. We had our regulars from the Walden Velo here who yet again had good weather. The Mallorca Cycle Shuttle had started running, so we started the season long favourite ride from Andratx to Port Pollensa. One of the Sa Calobra group rides meant a lucky few got to see Mark Cavendish cresting the top with his training group.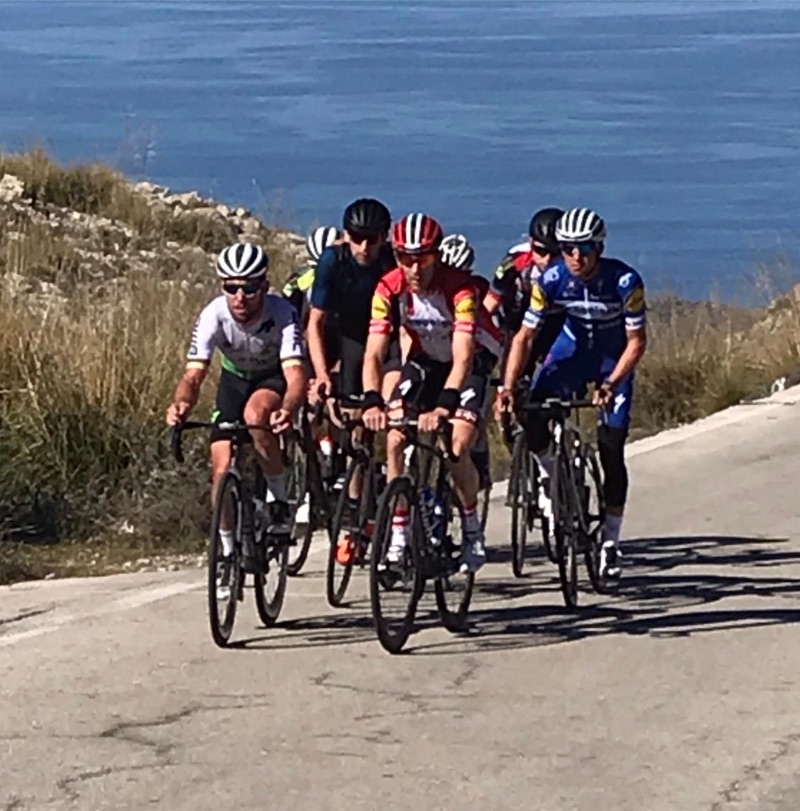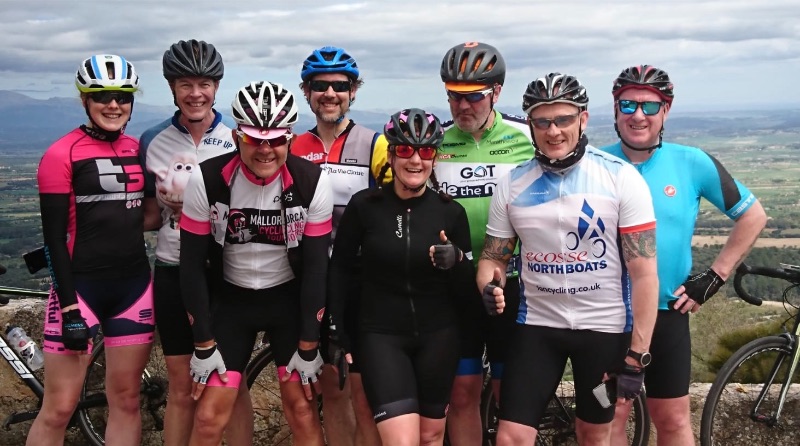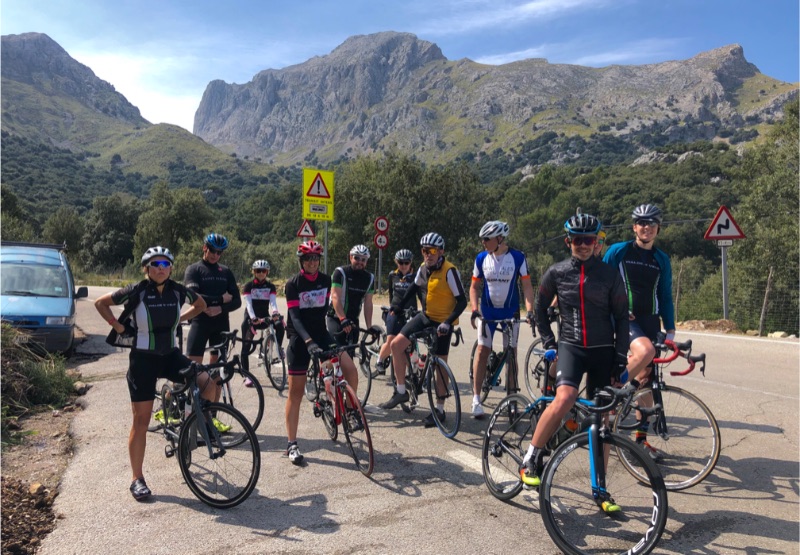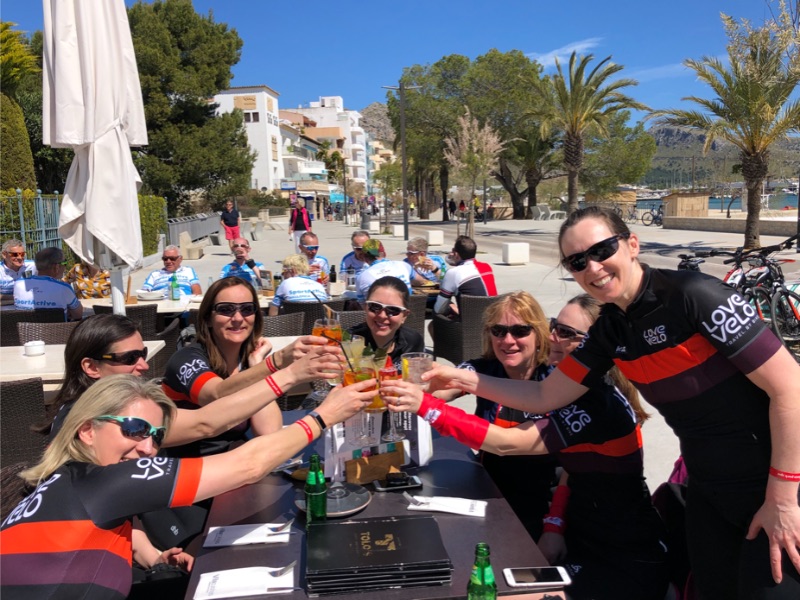 April was lots of blue skies, women's only groups, Irish groups, Scottish groups, American groups, Canadians, Swedish, Germans, etc. We had the Mallorca 312 Sportives day and the Tolos Time Trial. With all the blue skies and good temperatures, the April tours and events went well and those returners were all setting new records on their Strava accounts for the many popular segments! Our returning friends Endurance Nation brought along a new group, Breakthrough Performance Coaching and these two groups had some strong, fit riders in their midst. They gave us some sore legs on a few days!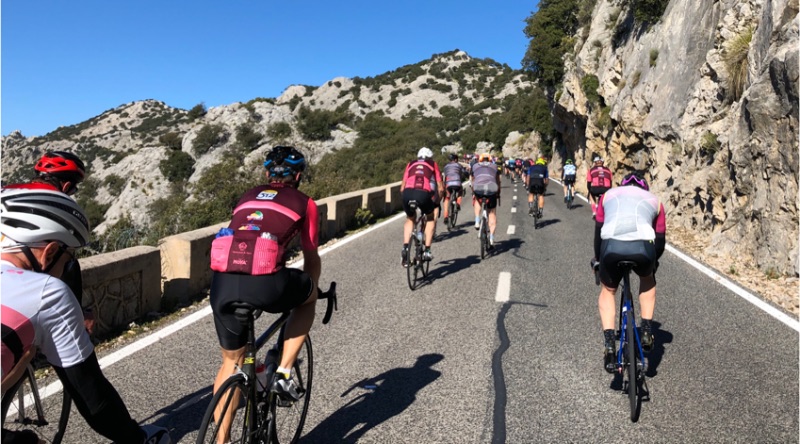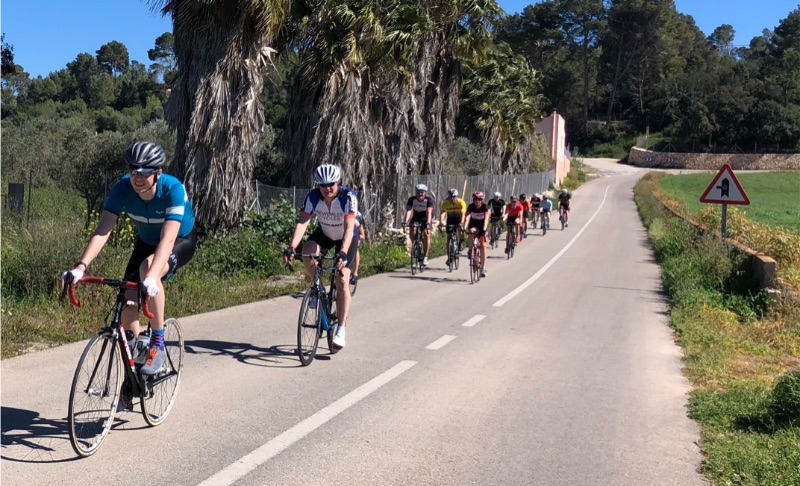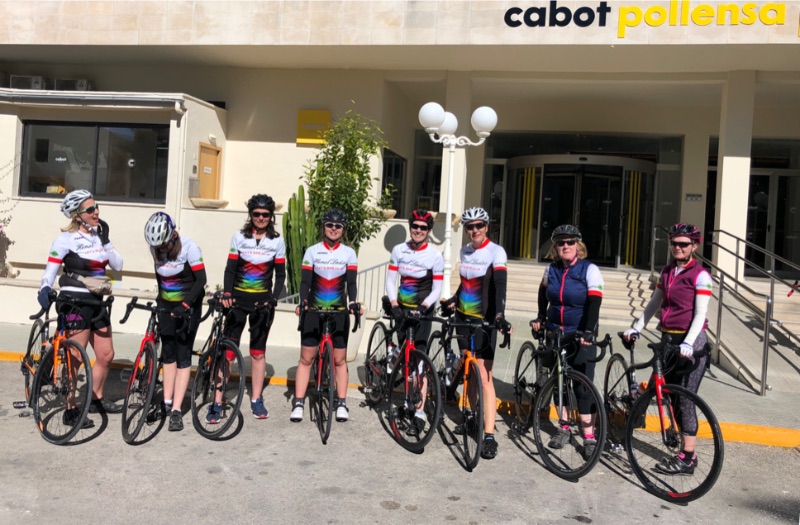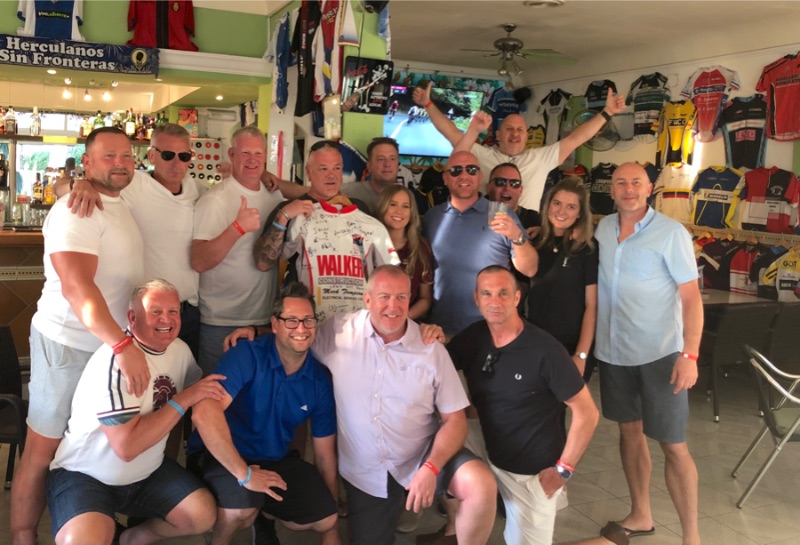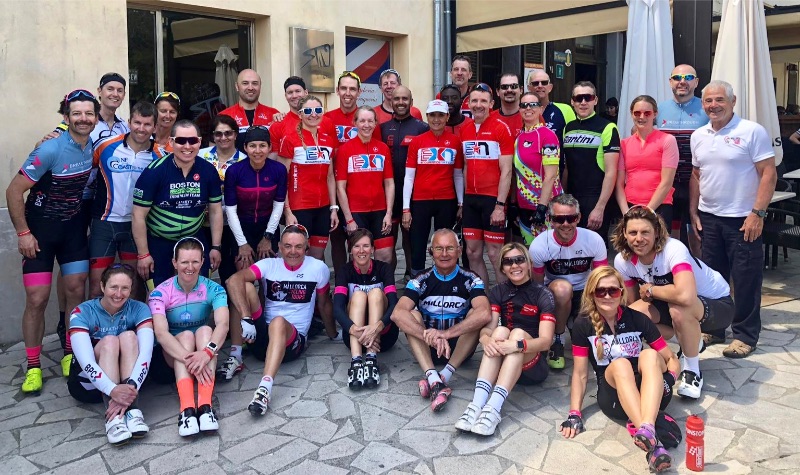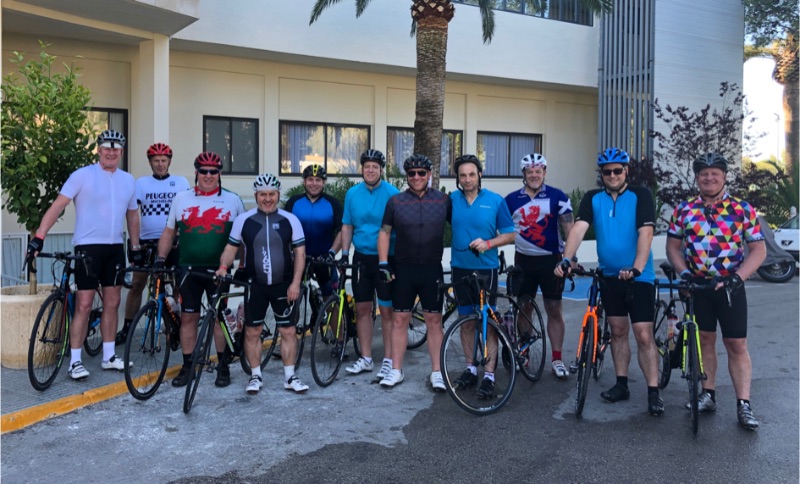 May was the start of the proper warmth. Relaxed bike rides, gillet not mandatory requirement!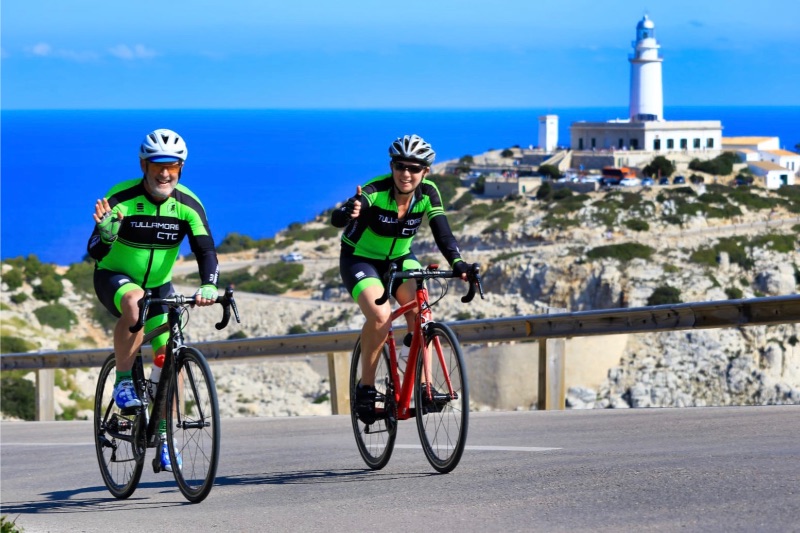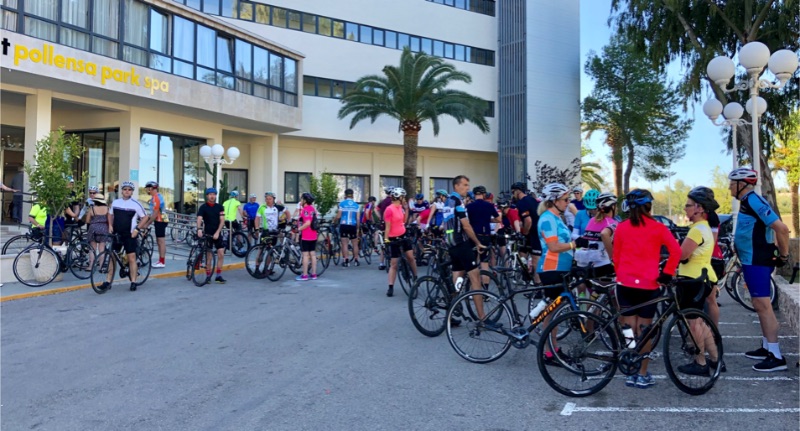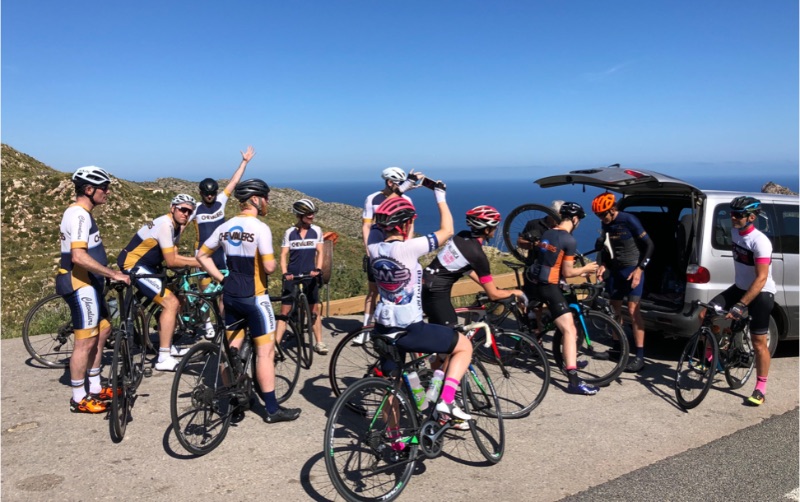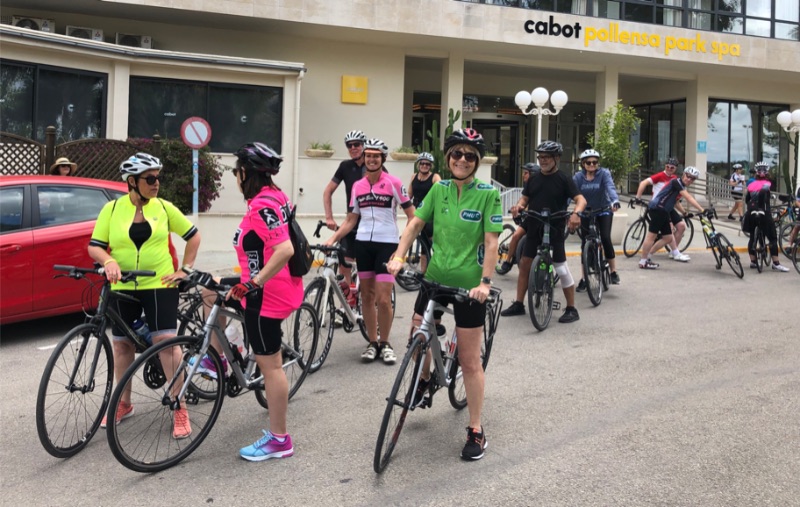 June and July were quieter but really great fun for a cycling holiday. No worries about getting cold or wet to wear.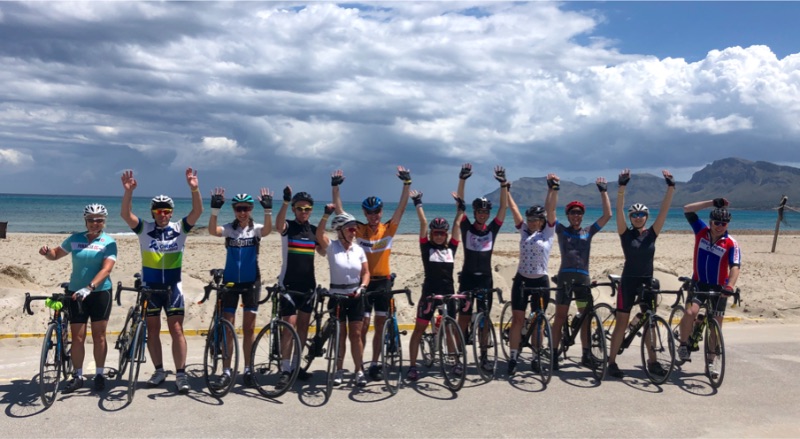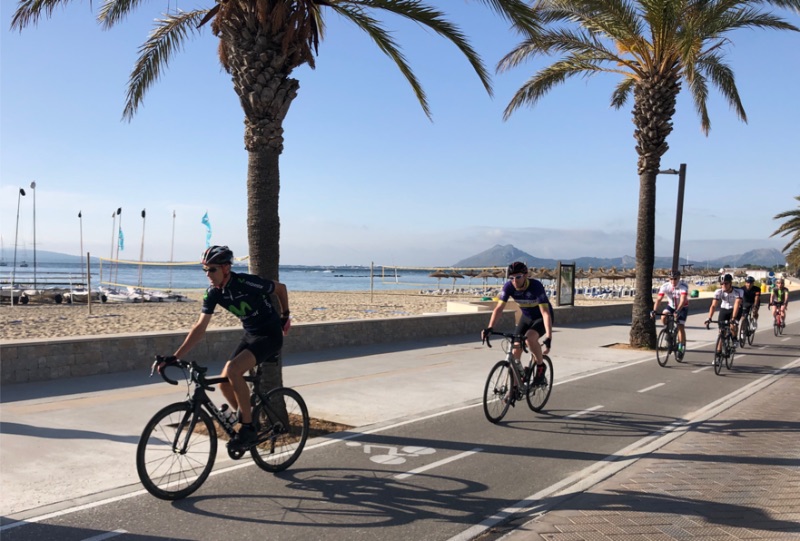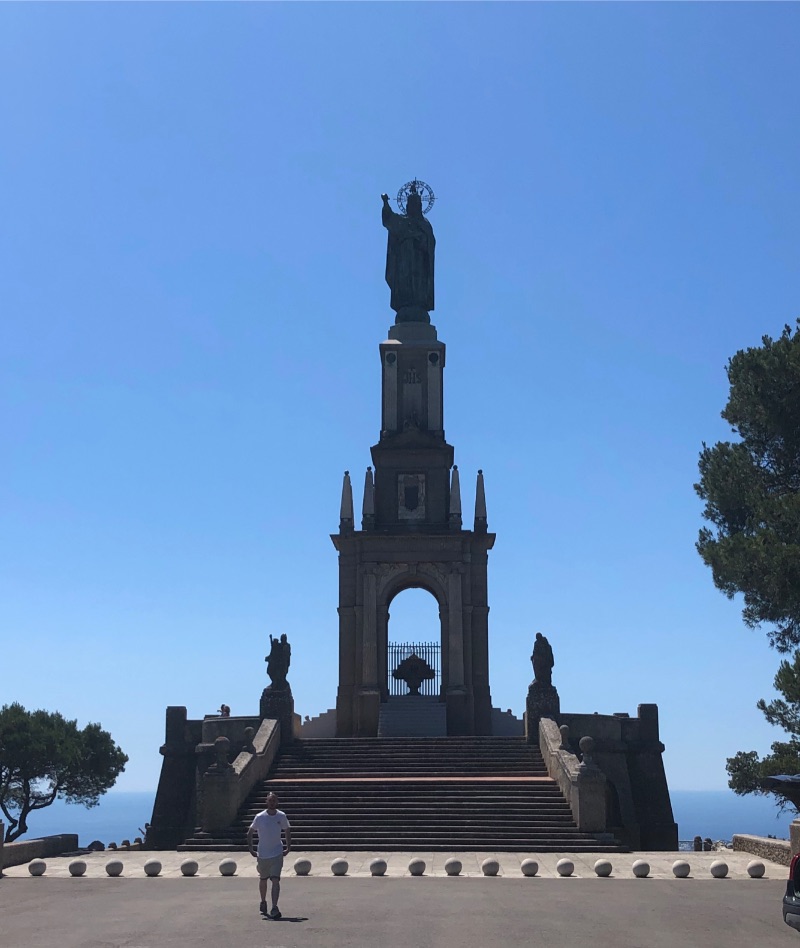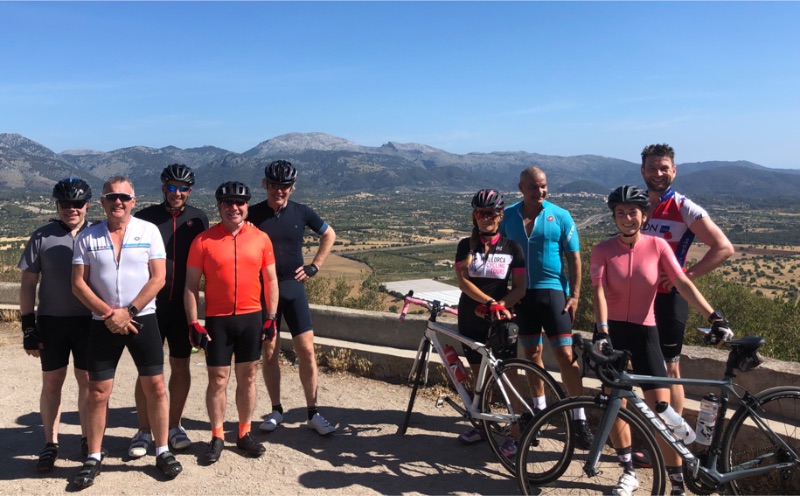 August was the normal Summer Festivities, with a bit of cycling squeezed in!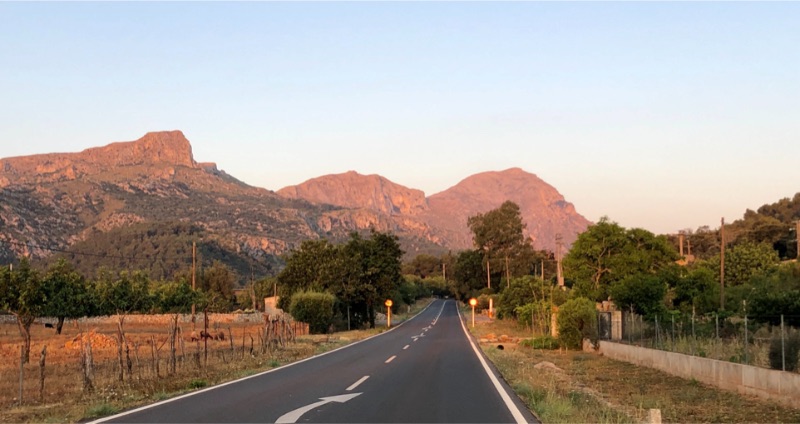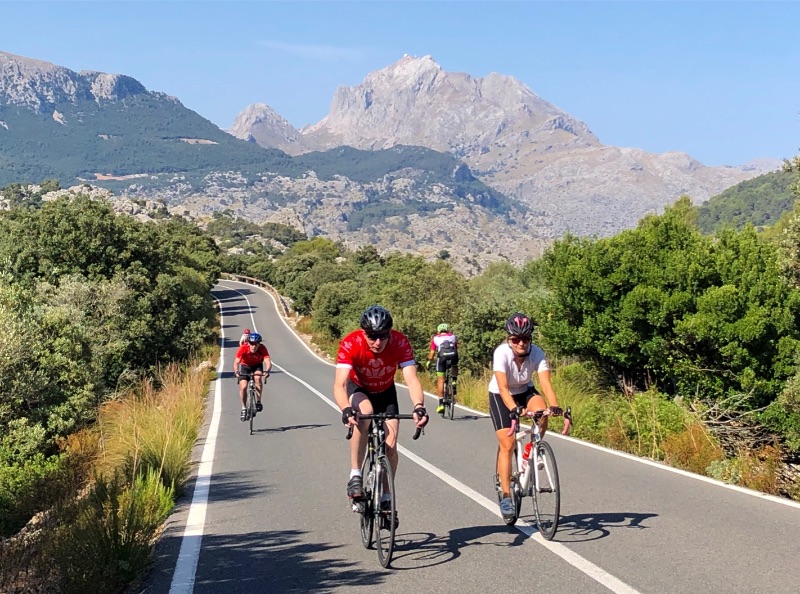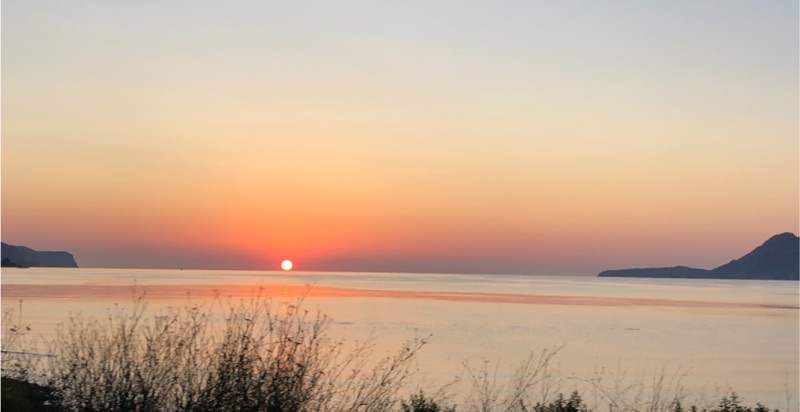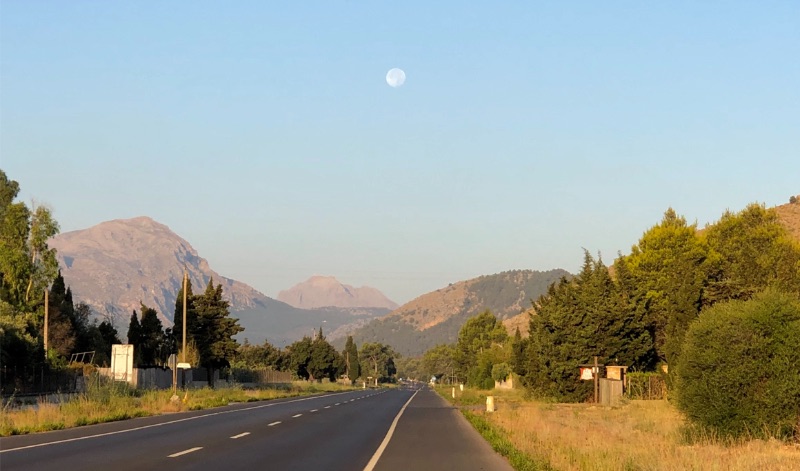 September and October saw the return of cyclists wanting to extend their Summer, not lose fitness and enjoy the warm but quiet roads of the Island.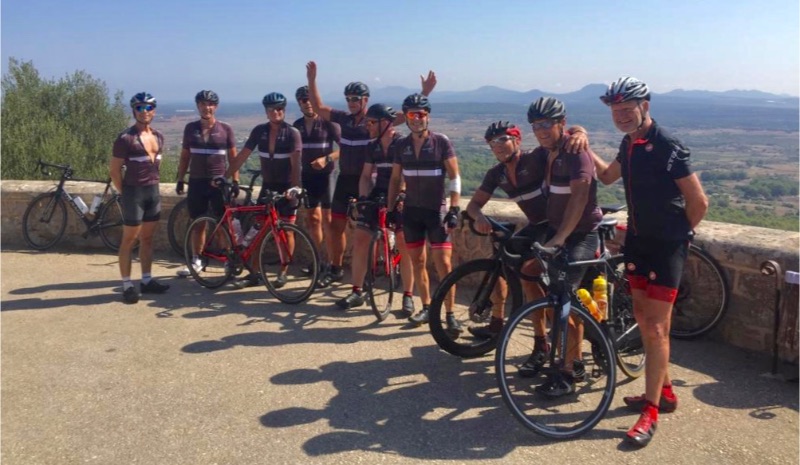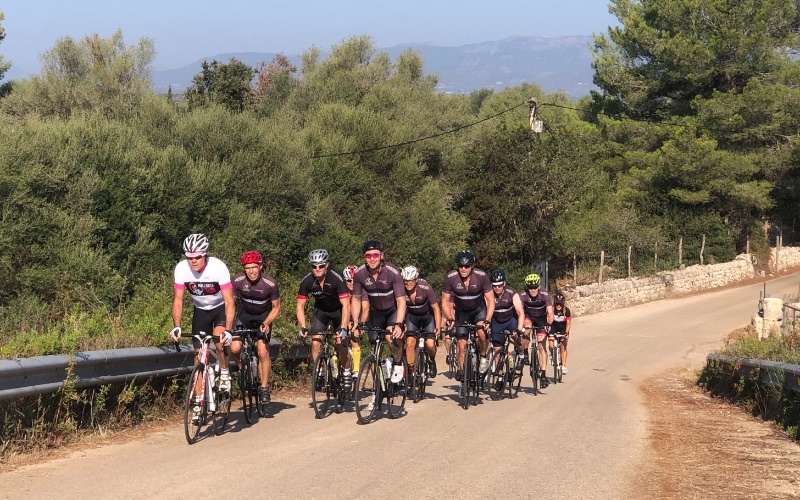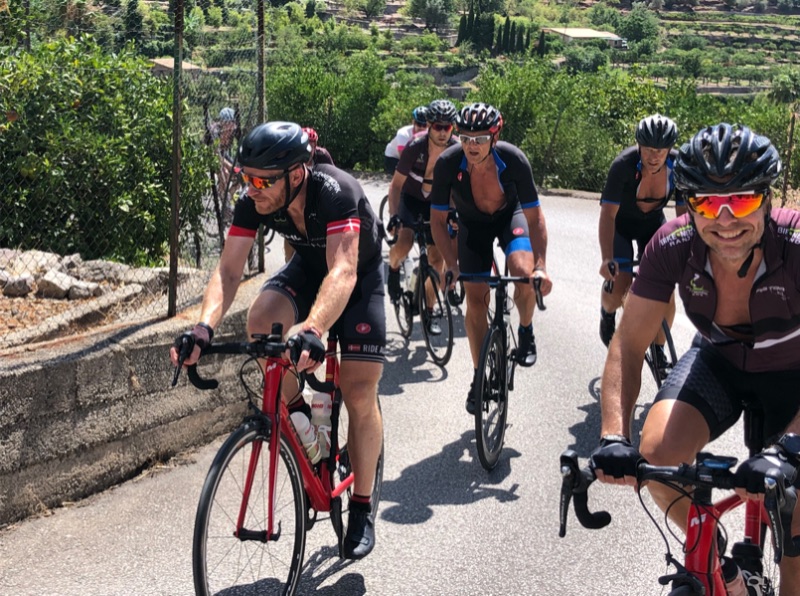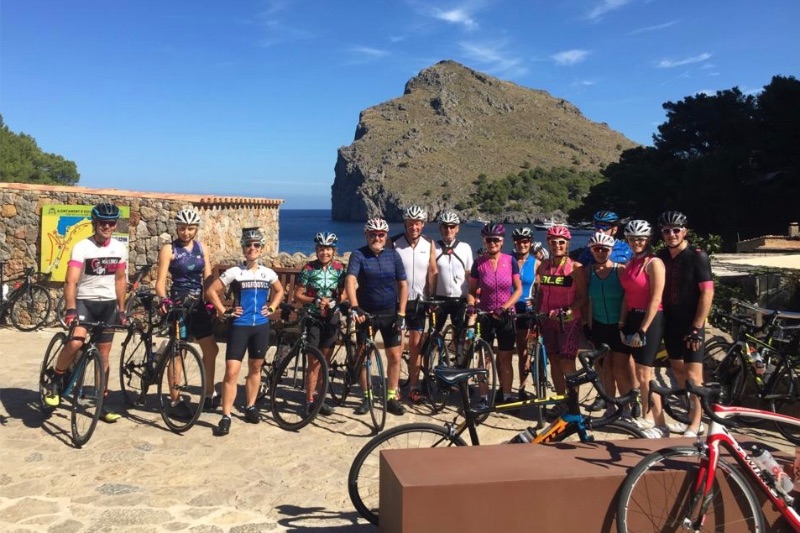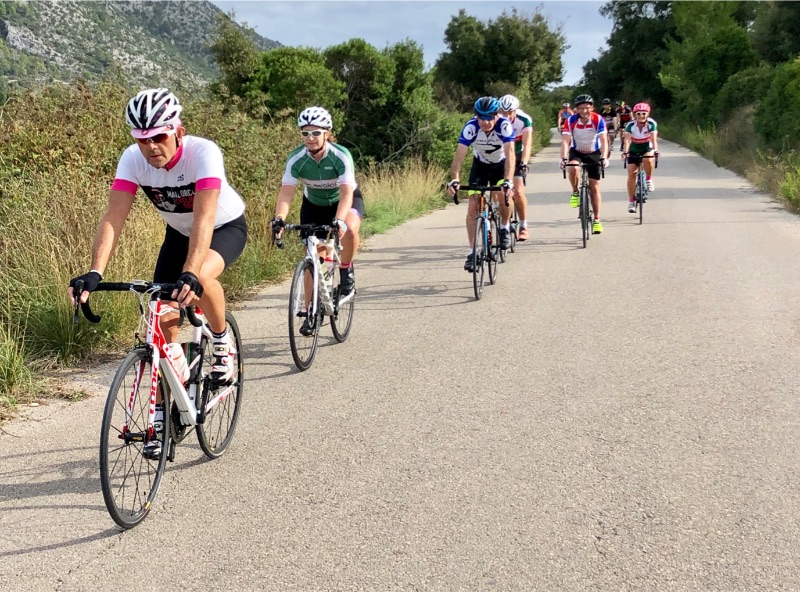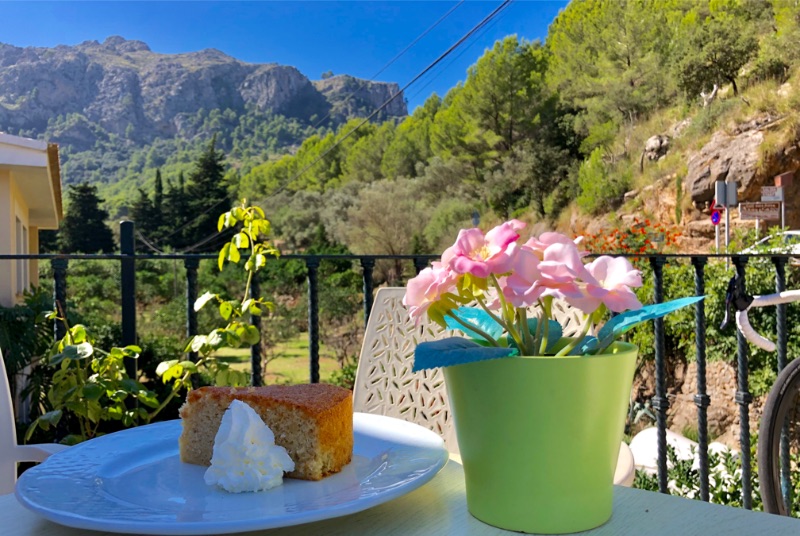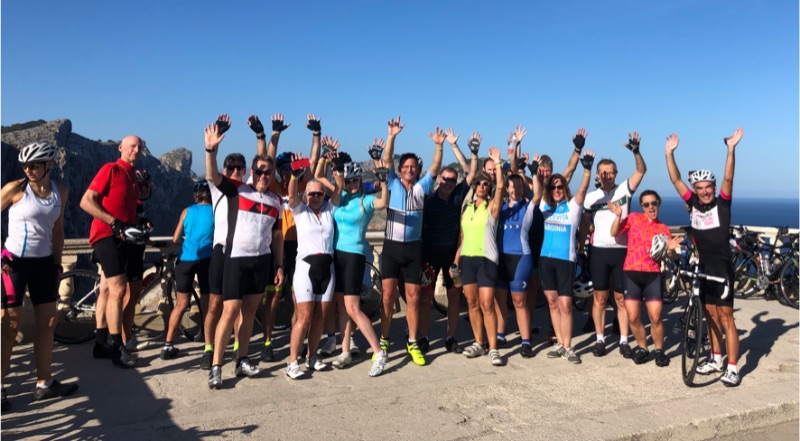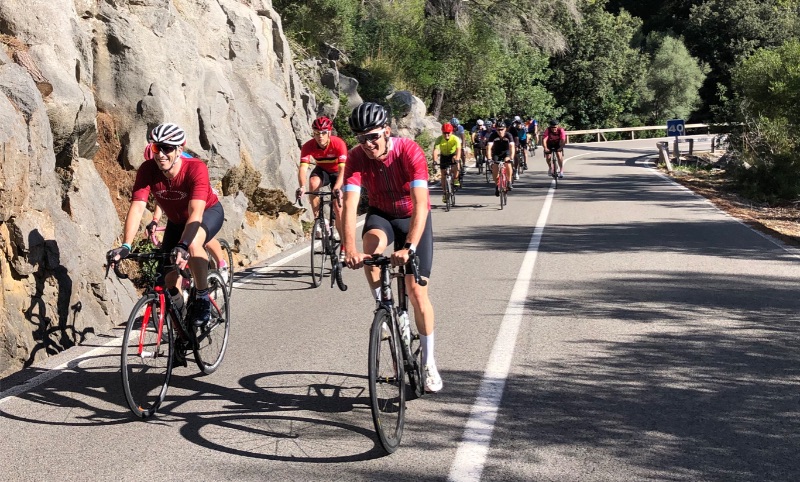 November and December, no big groups and just the odd cyclists wanting to enjoy the extremely quiet roads and fun of some interesting bike rides. You can take timeout to enjoy the Christmas lights in Palma, ride along empty bike lanes and ride Sa Calobra with not a bus in sight!