Day 1
Another exciting cycling week with Mallorca Cycling Tours and clients from a variety of places, as far away as Aspen, Colorado!  We started the week with a slight delay and change of plan due to morning rain, so Petra became a spin round Llubi and a cake stop in Muro.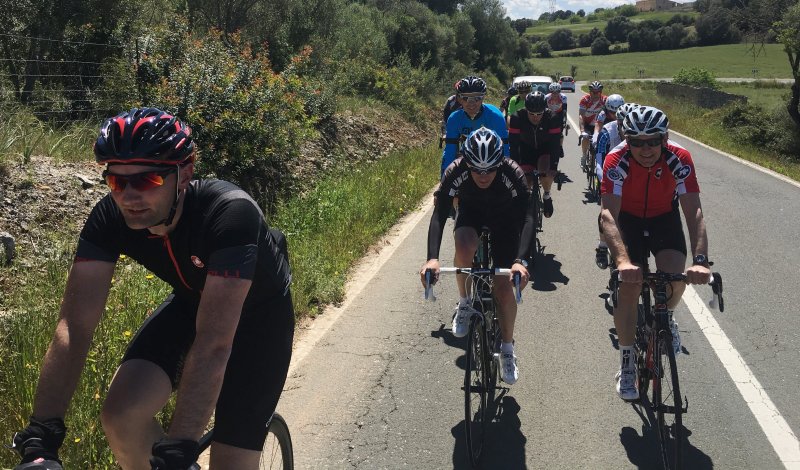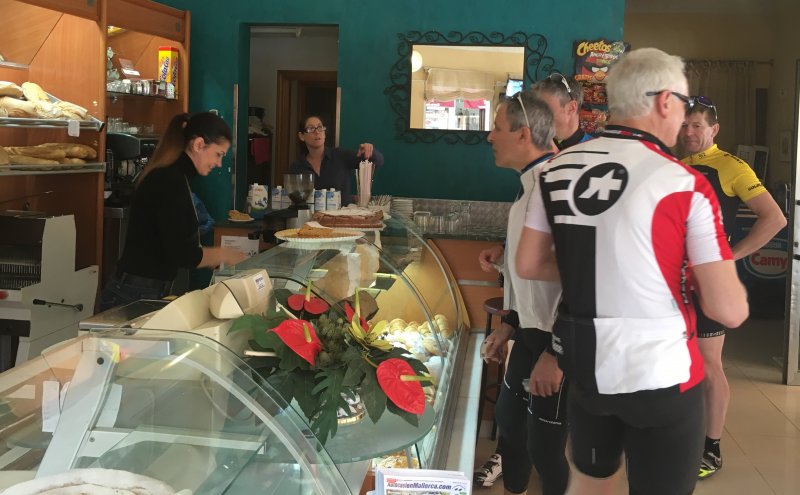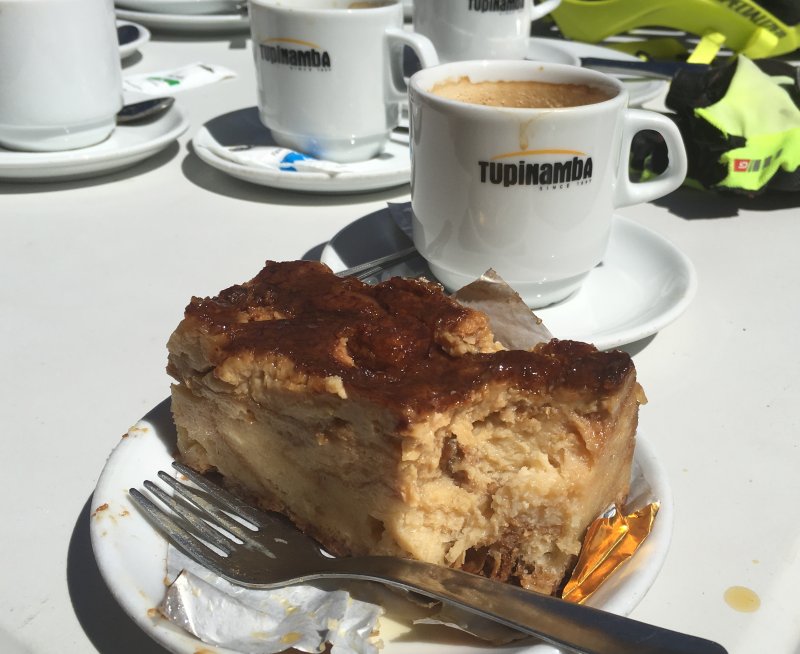 And Kinetic Velo superstar Ben Price, the day after the leg straining Mallorca 312km!  Most people would have stayed in bed to recover!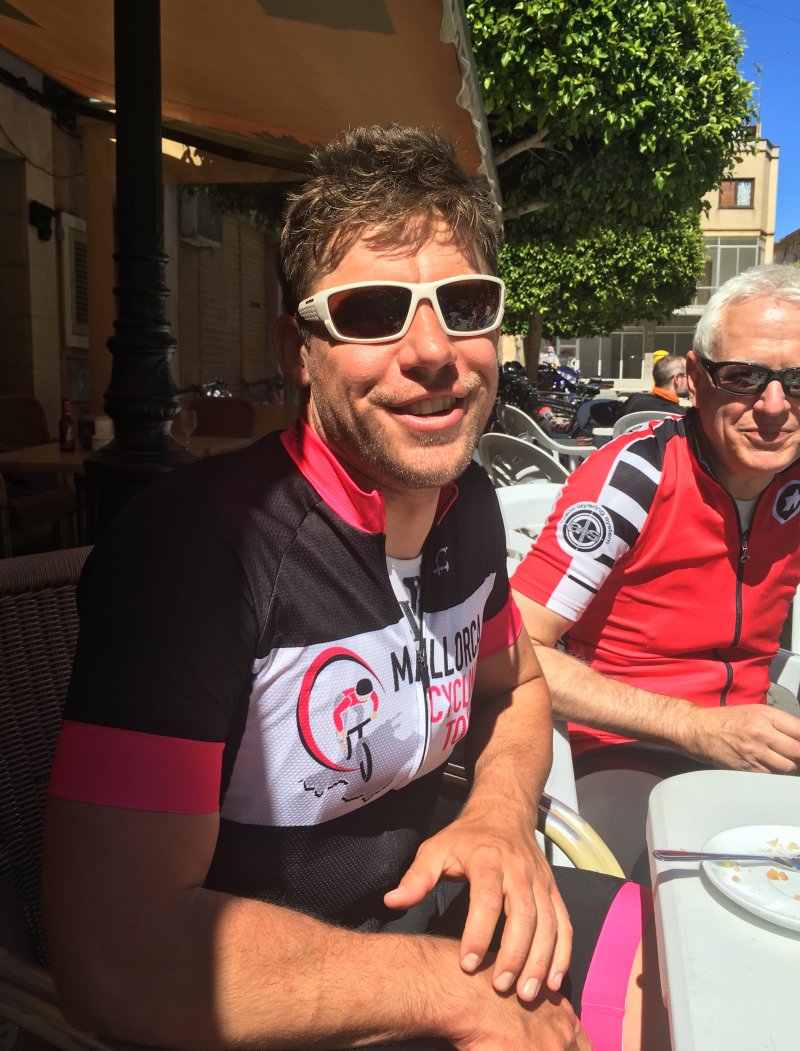 Quick look at the relaxing view at the top of Muro before a gentle ride back.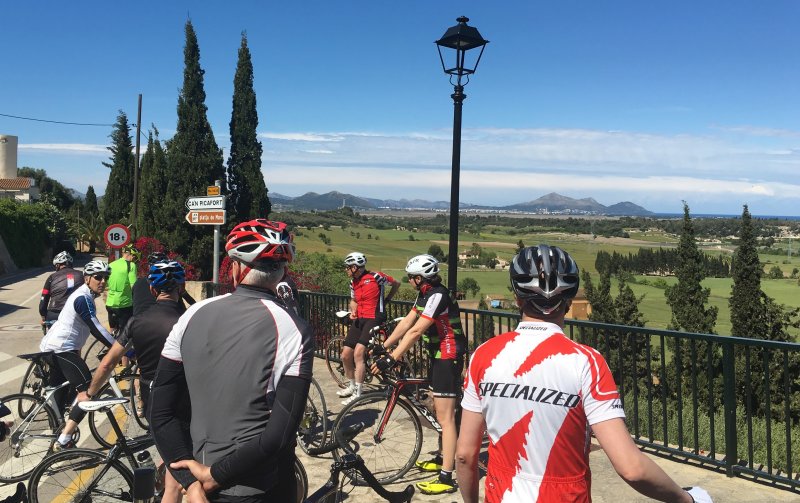 Day 2
A windy day but blue sky made for a great day out to Randa!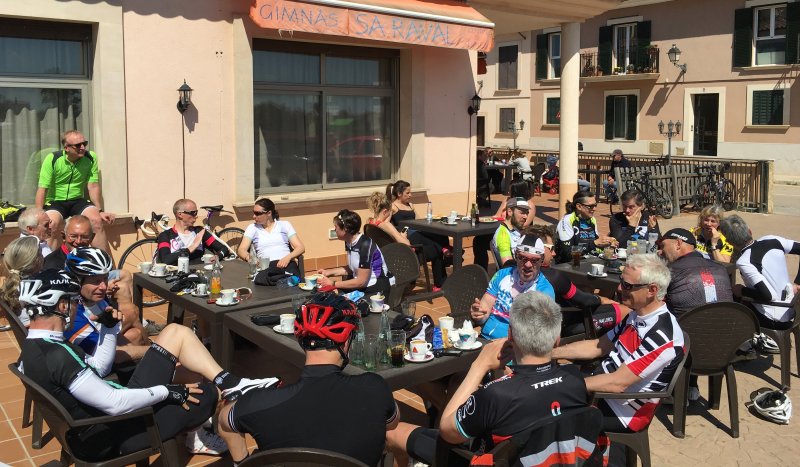 Out via Pollenca, Sa Pobla, Sineu with a quick coffee in Algaida.
Then we took the little known back lane up to the start of climbing through Randa and the Cura climb.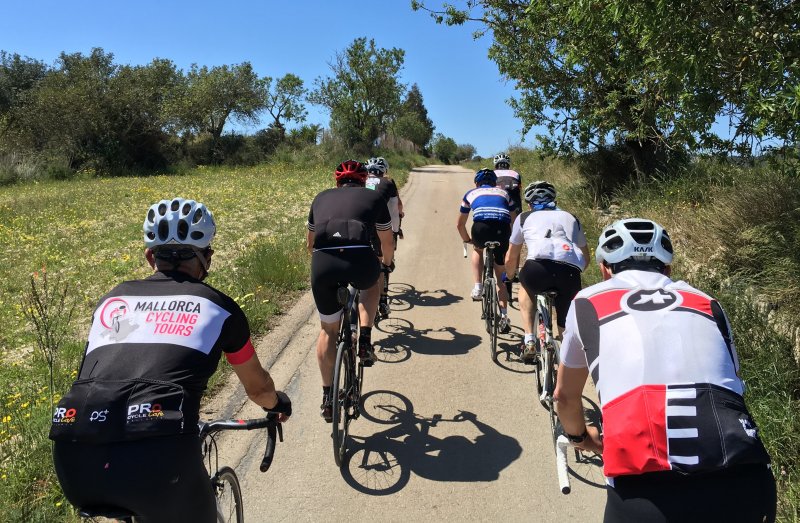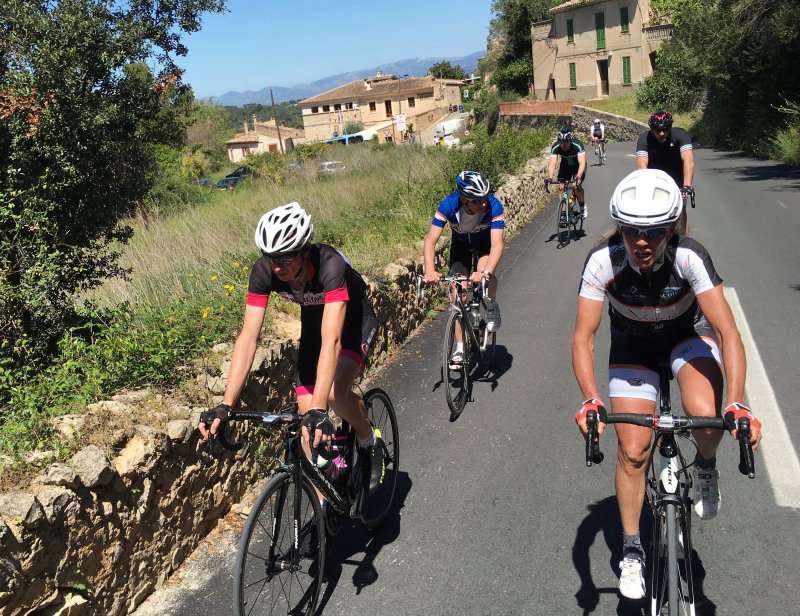 Photos at the top and then back via Montuiri and a lunch stop at Sineu, before cutting across the Marshes to Alcudia and the Port.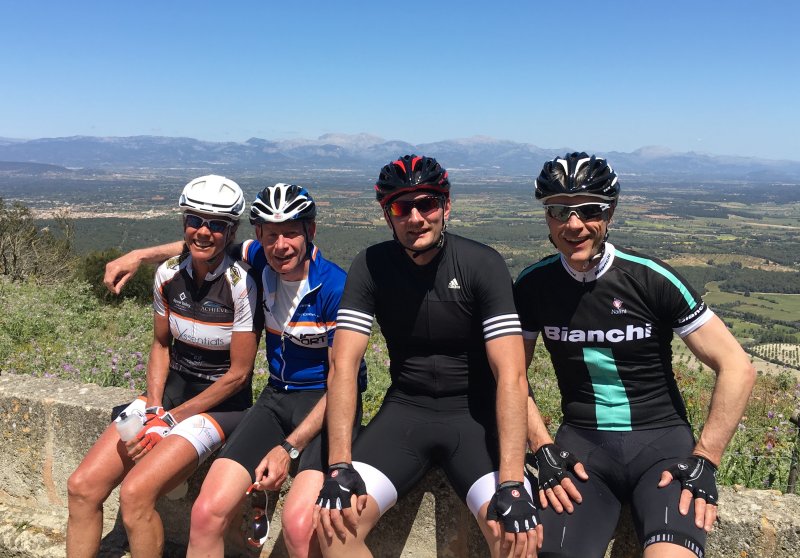 Great pace into the crosswind!  Watch out for the crazy photographer, he keeps appearing all over the place! Oh it's Tony!!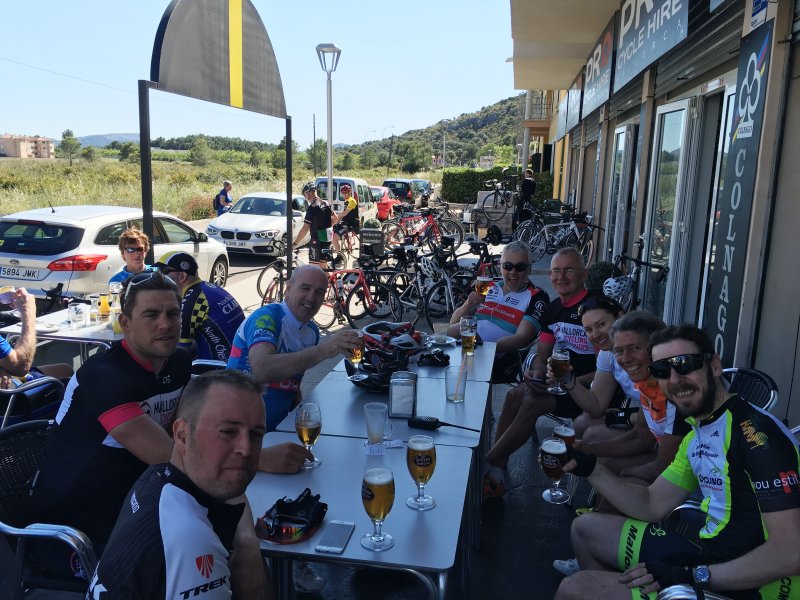 Post ride drinks at Pro Cycle Hire!
Day 3 Sa Calobra
Before embarking on day 3, I have to admit to an enjoyable refuelling last night at Sea Bar Is, with a beautiful view of the bay as the sun was setting. Here's the cake, not the view!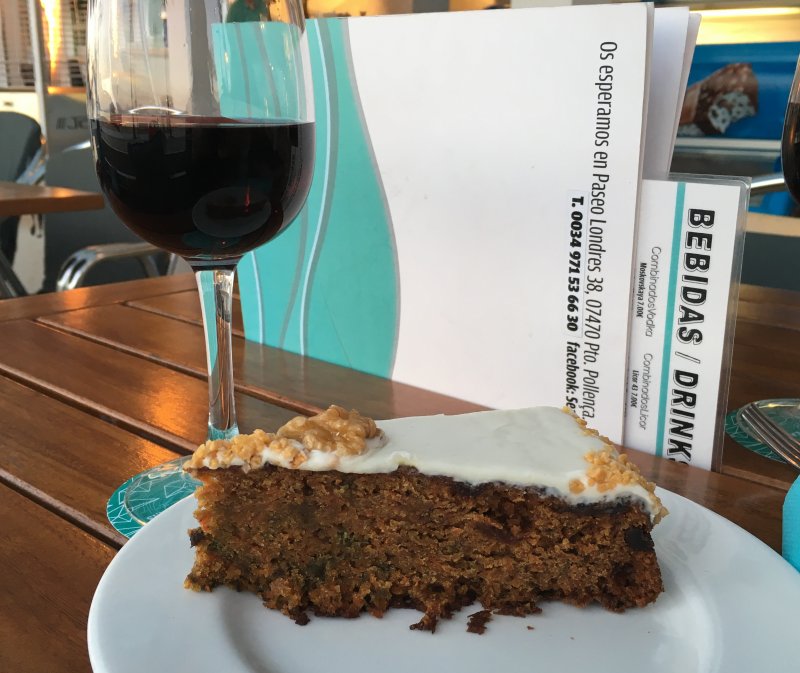 So today was Sa Calobra. Clear blue sky and warmer.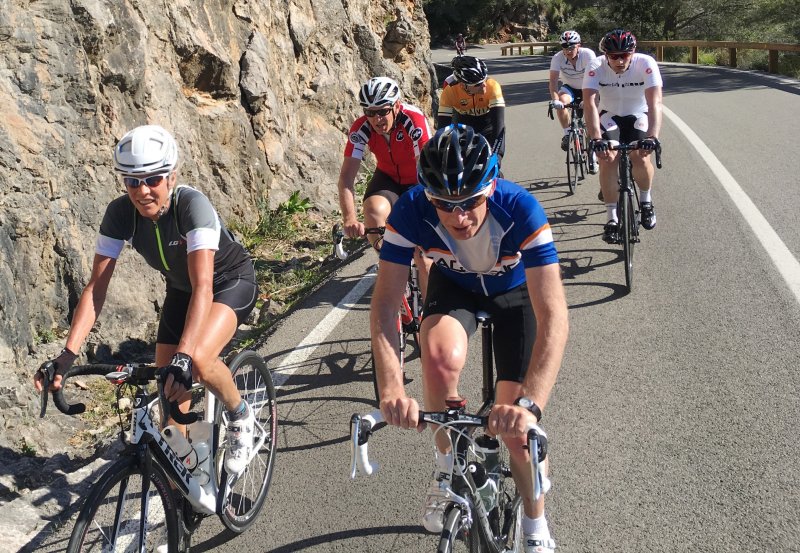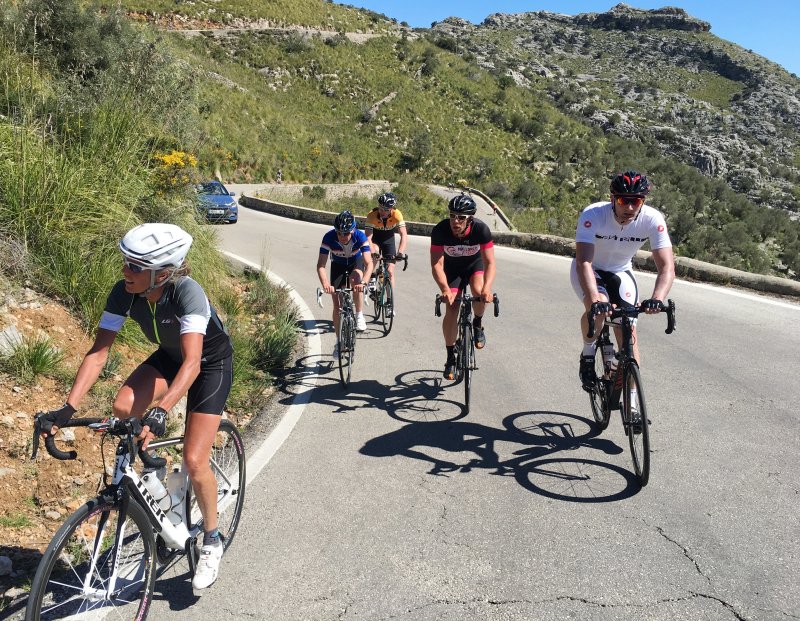 Straight up from Pollenca, quick coffee at the Petrol Station and then traverse across to the Coll de Reis before dropping down the iconic descent.
I went down slightly ahead to take some GoPro footage and photos.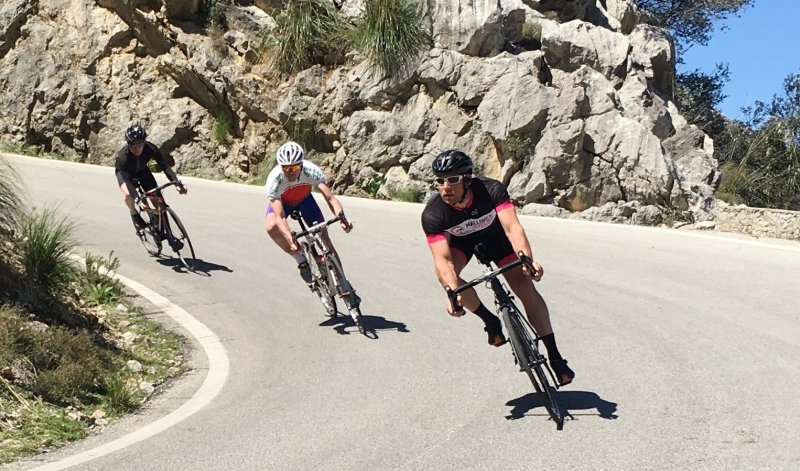 Ben demonstrating good cornering technique.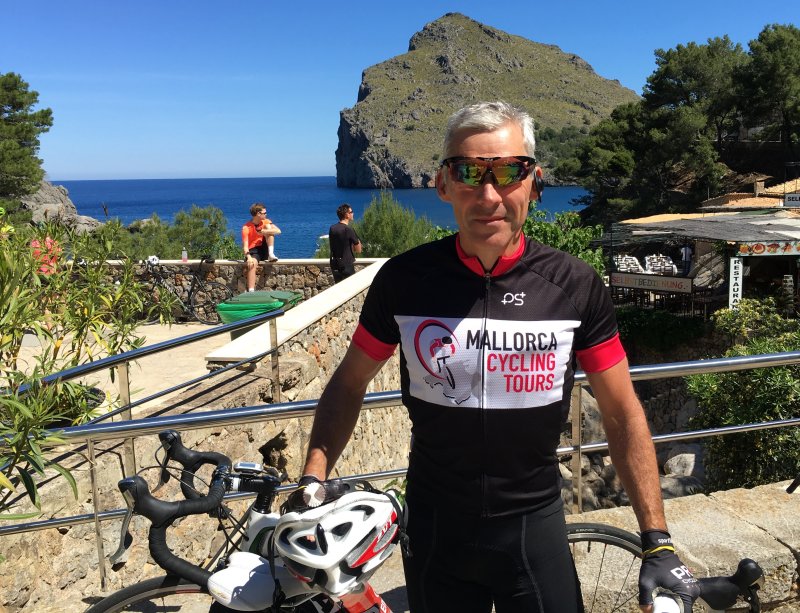 All safely down, no group photo as they were so keen to tackle the climb back up, so a quick me only photo.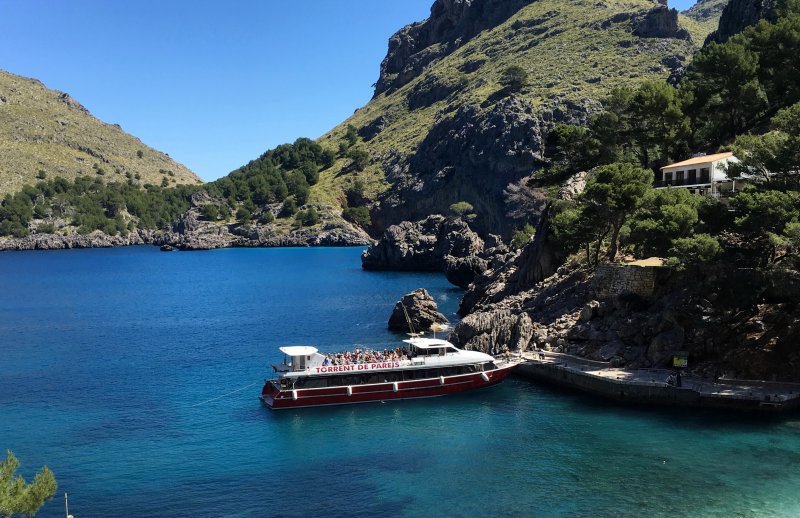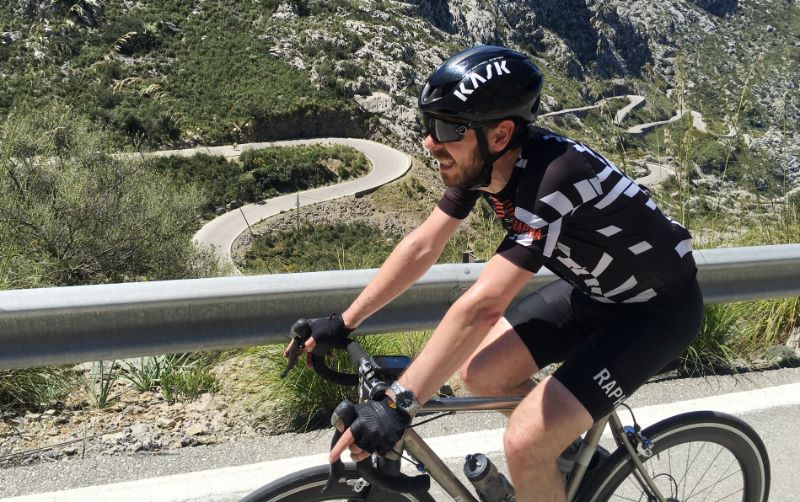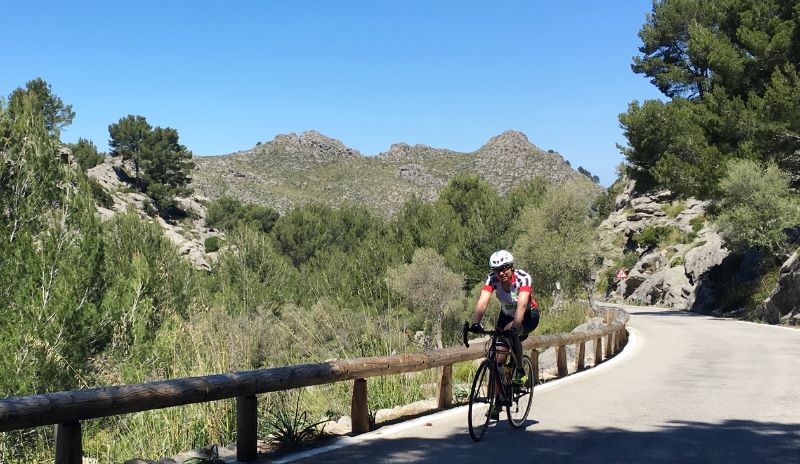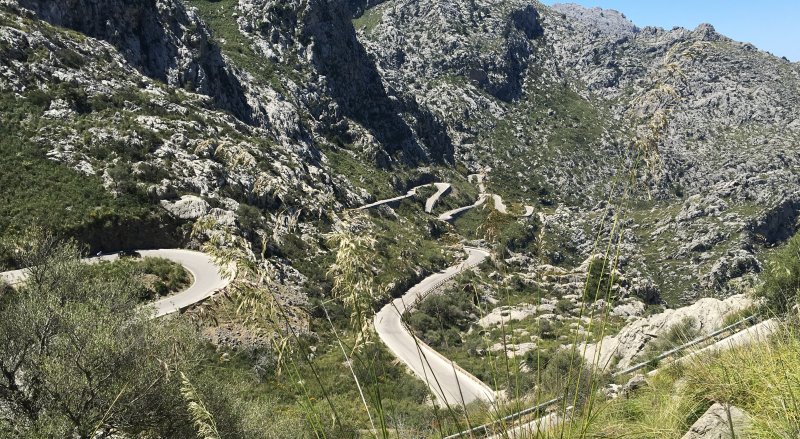 I undertook last man up, as we like to ensure we don't lose riders going up or down!  Great ascent today, not too busy, warm, with a breeze and enough bikes around to motivate you!  No rest at the top and straight back to the Petrol station and down to Caimari for lunch at the Sports Centre.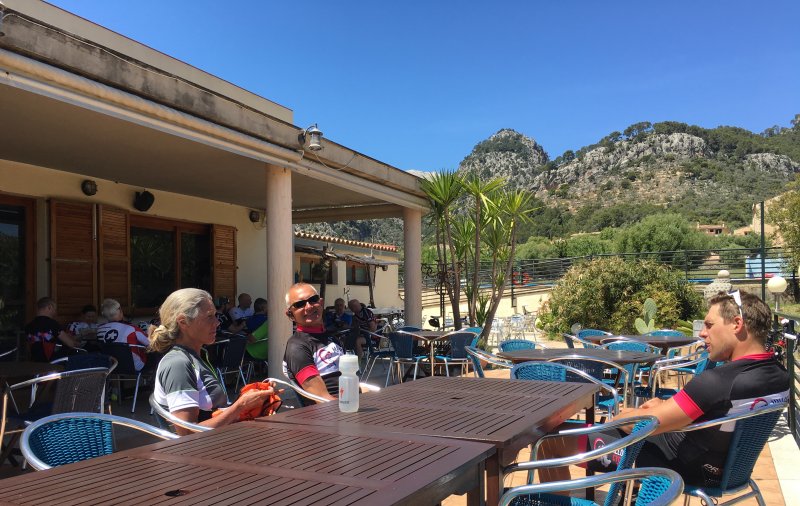 Sun trap, food, drink and resting of the legs before the hour back via Campanet, the bumpy hill and Campanet Lane.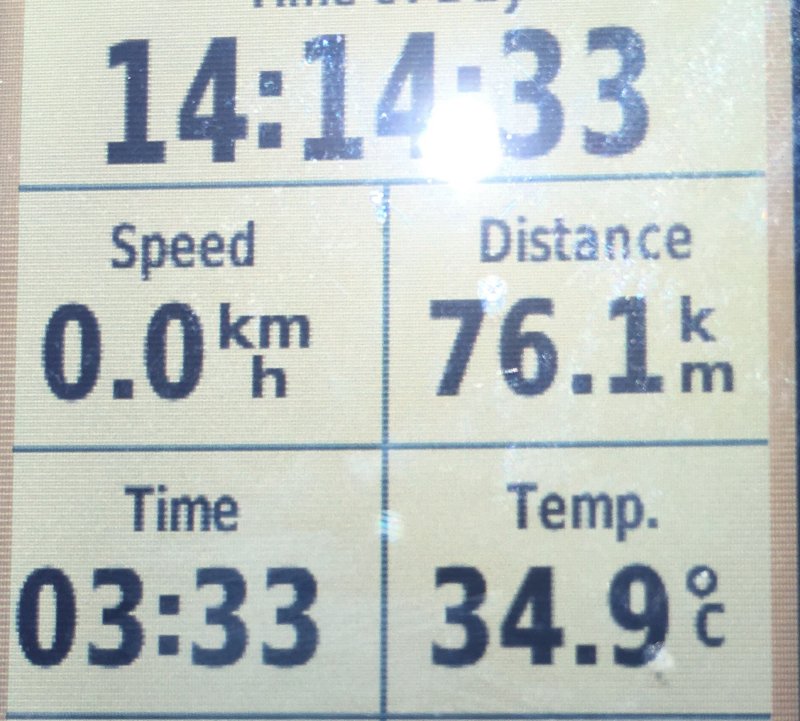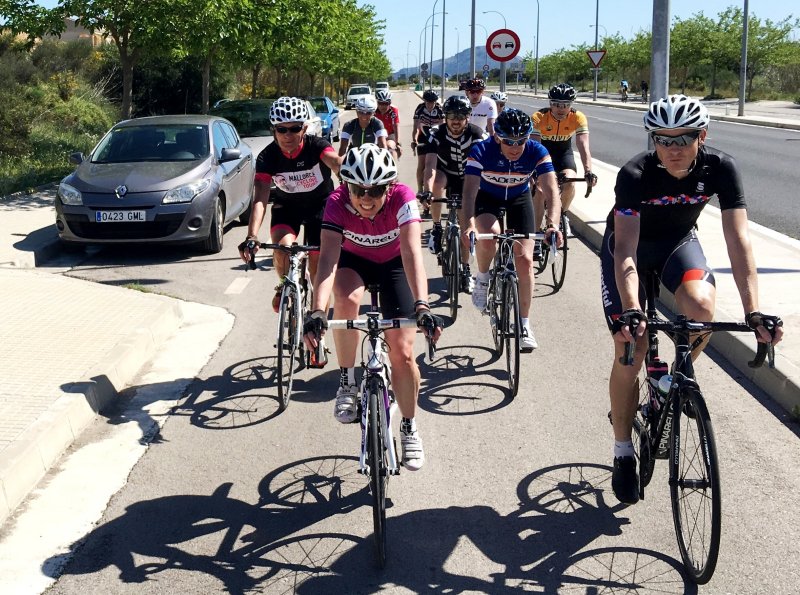 All back safely and a great day out!  Wednesday will be a rest(ish) day with a trip to Petra.
Day 4 Petra
Today was a planned easy day due to probable bad weather Friday, so we may be missing that one out.  Thursday will be in the Mountains again, so today is keeping the legs moving but not getting overtired!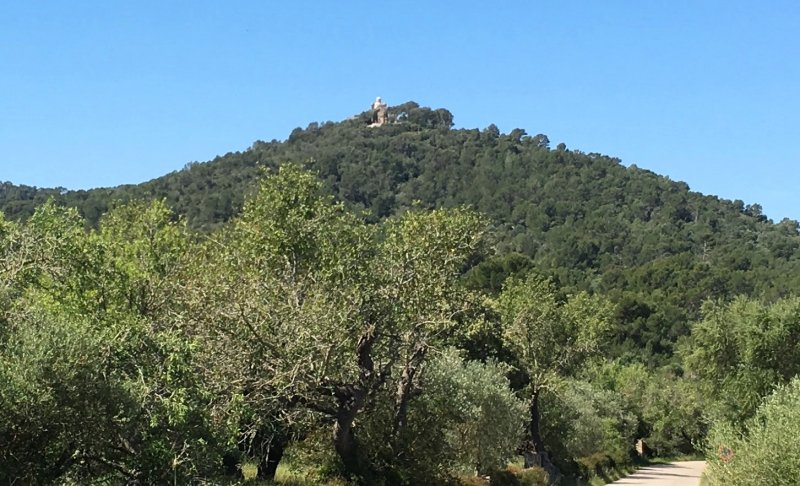 Out via the coastal route and then up the stair case of climbs before dropping into Petra for drinks.  As we had a few frisky riders, we added in a quick loop to Bonany for some more climbing.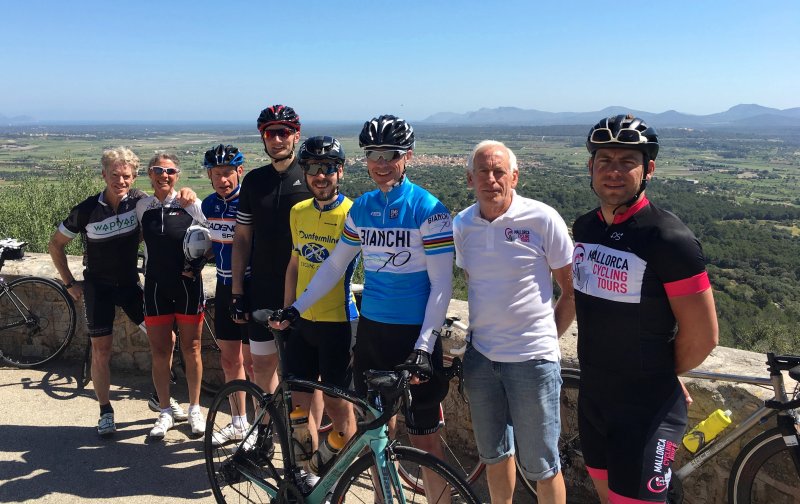 Those that ventured!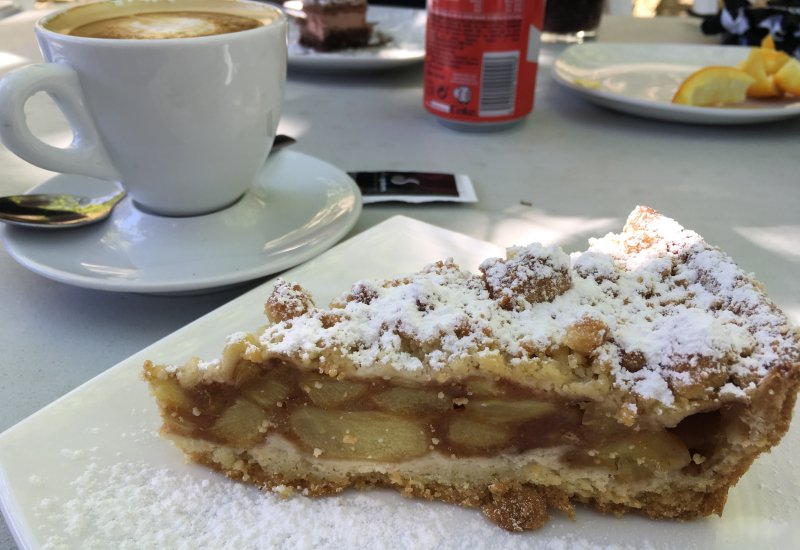 Petra Cake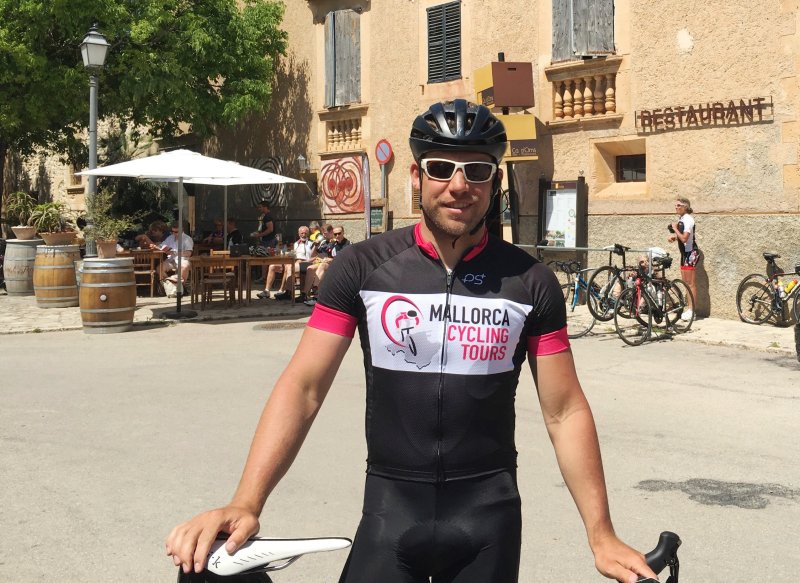 Post ride relaxing.     All ready for Thursday!
Day 5
Today was back in the mountains! We decided on a routing up from the Lluc side of the Puig and a return via Santa Maria but as we had already climbed from Pollenca, we would start the days climbing up from Caimari.  No photos for the first part of the ride as I was late for departure and had to chase to catch the 1st group! Oh well nice steady start – Not, at 23mph av until I caught them along Shampoo Valley. We regrouped at the top of Coll de sa Batalla (up 386m to 576m over 7.9km at 5%) with a coffee and cake before resuming across to Gorge Blau.  One holdup with a coach stuck for a few mins, so quick picture.
From Gorg Blau, great views with the clear blue skies and quietish roads.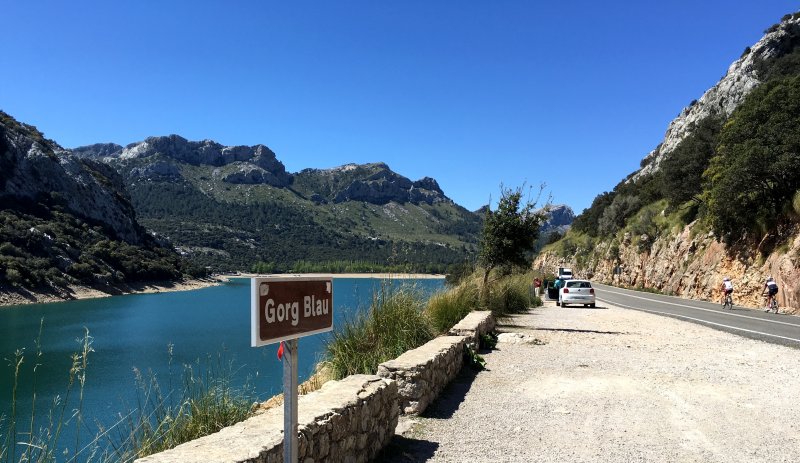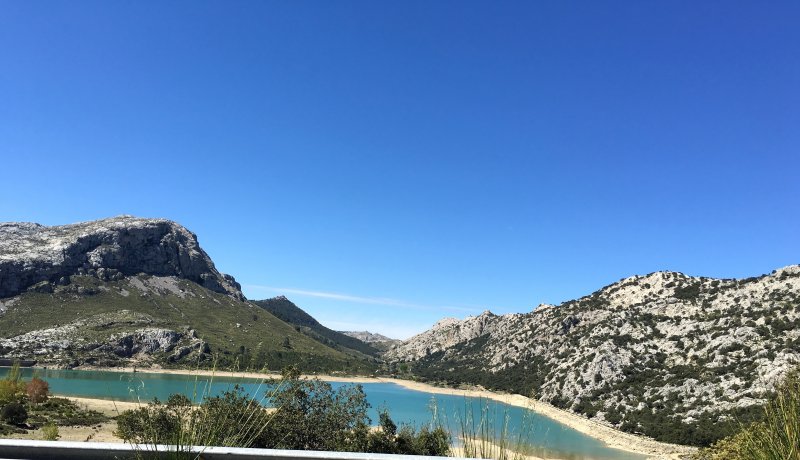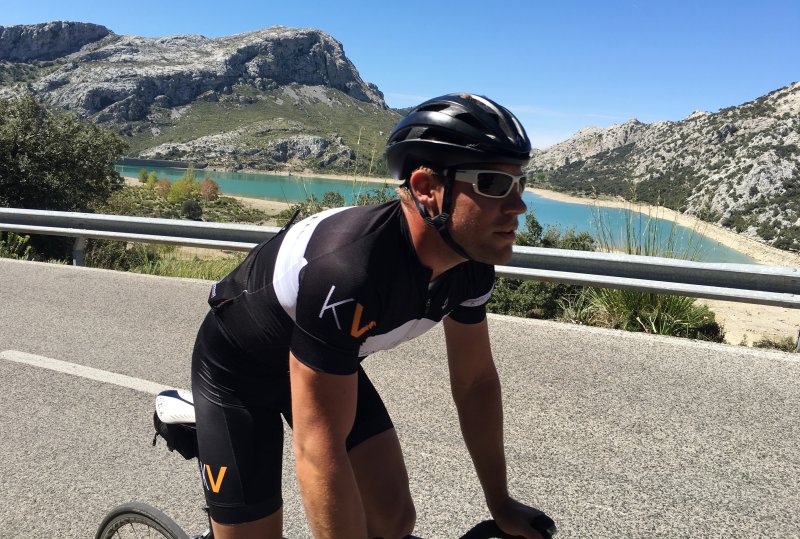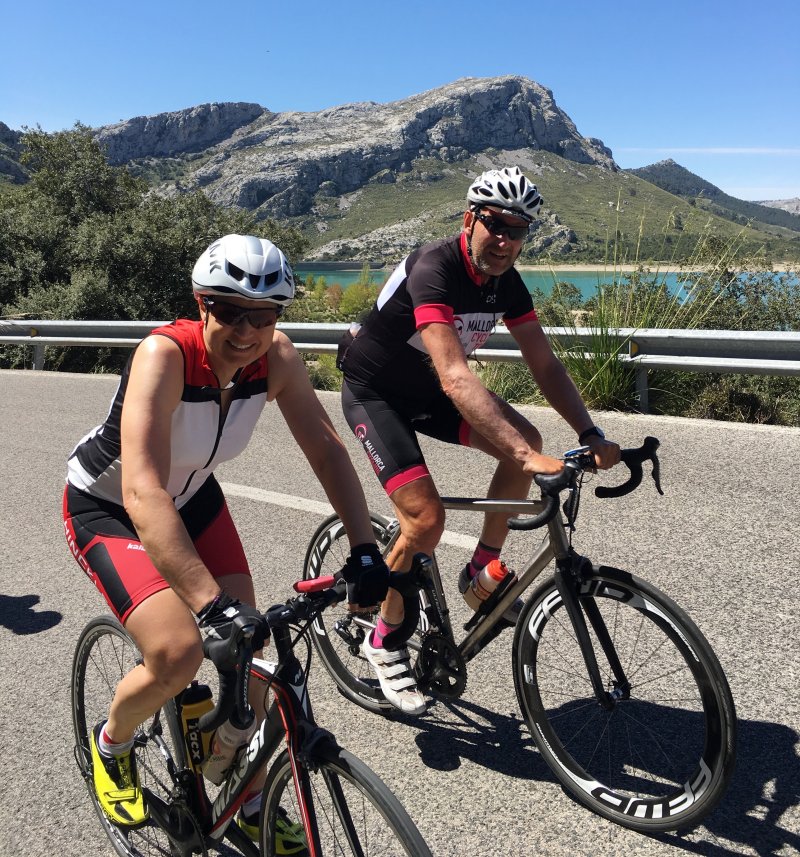 So complete the last upward effort – up 235m from 615m to 850m over 5km at 5.2%.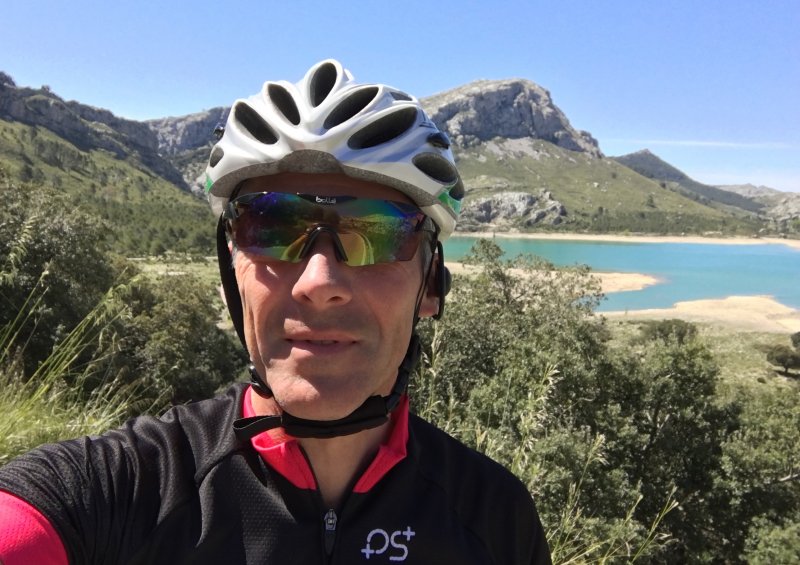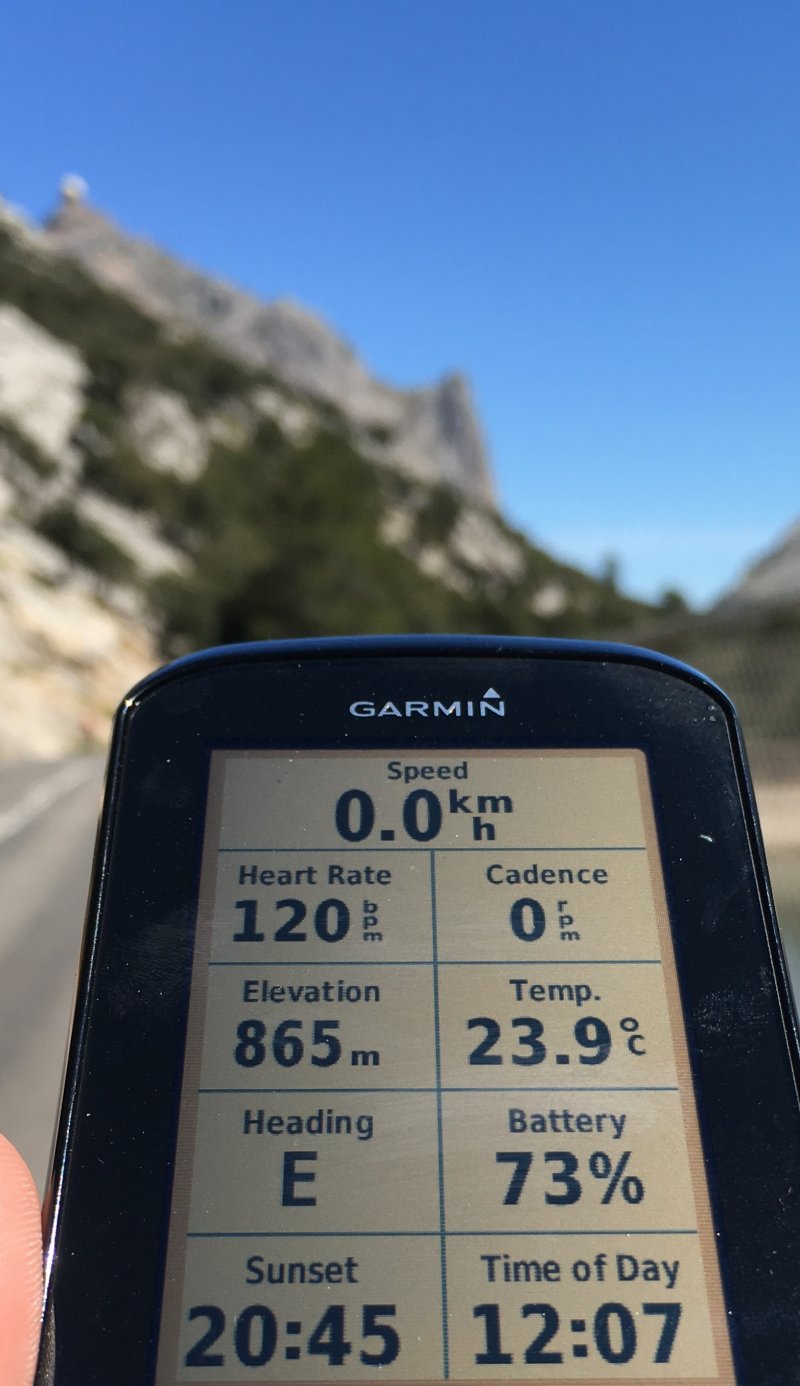 Stop for regrouping on the lower side of the tunnel, gilets on and then enjoy the descent down to Soller!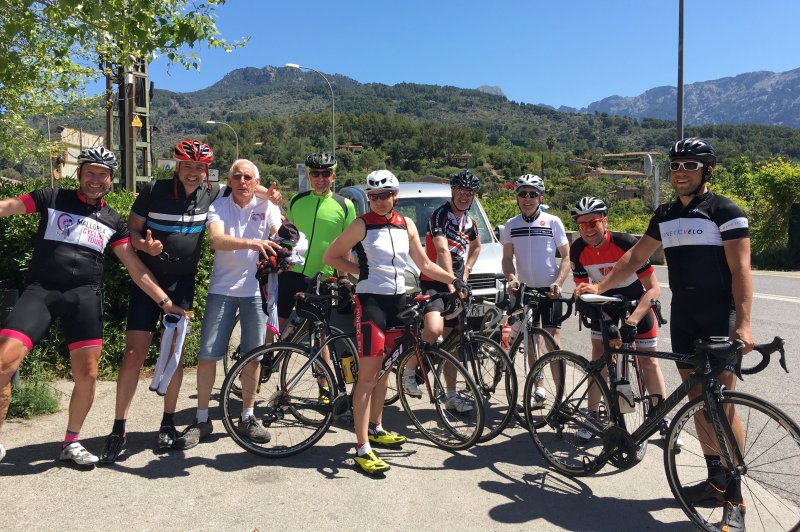 Regroup at the bottom, refill bottles and tackle the last climb of the day, Coll de Soller up 417m to 497m over 7.3km at 6%.  Great achievement for everyone as it had been a tough week. Lots of relief and smiles!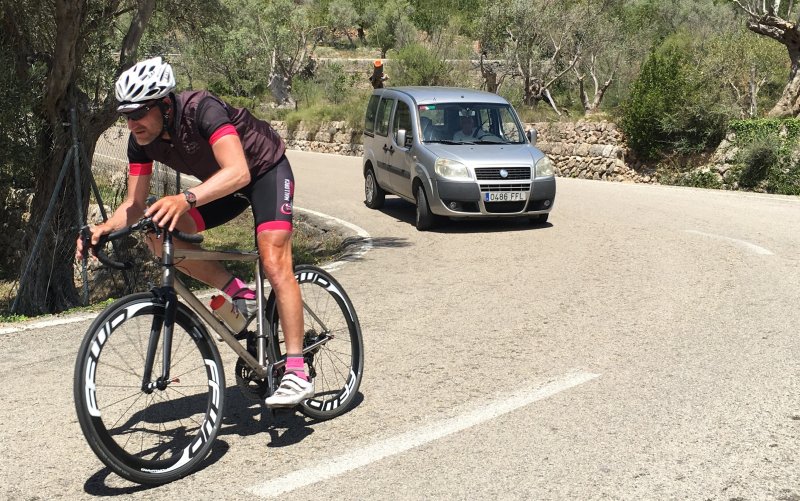 Down to Bunyola and we managed to capture – Guide extraordinaire of the week – "Pistol" Pete, sweeping round a corner on the descent with the Support vehicle in hot pursuit!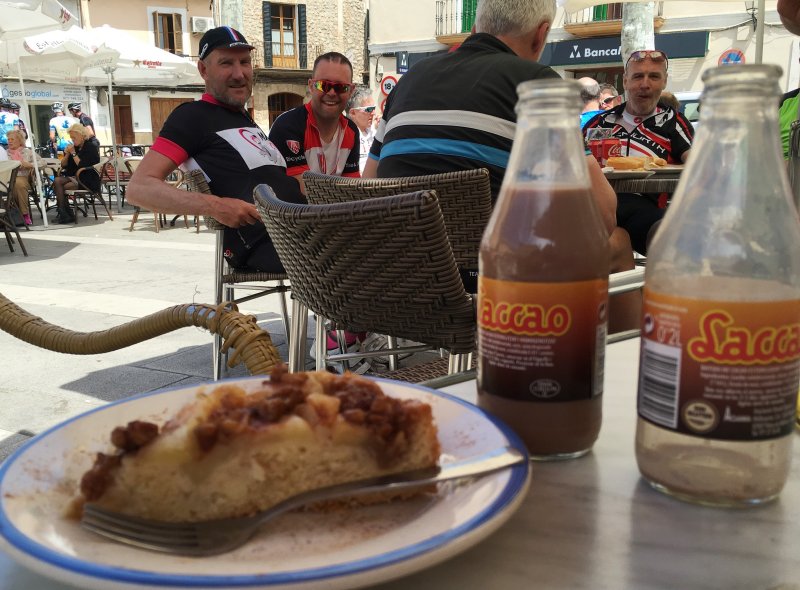 Quick lunch stop – well, cake and Laccao for me!  Is that a disapproving glance that I'm receiving!  Resume riding and we had 2 hrs back into a headwind… Just what you want after all the climbing!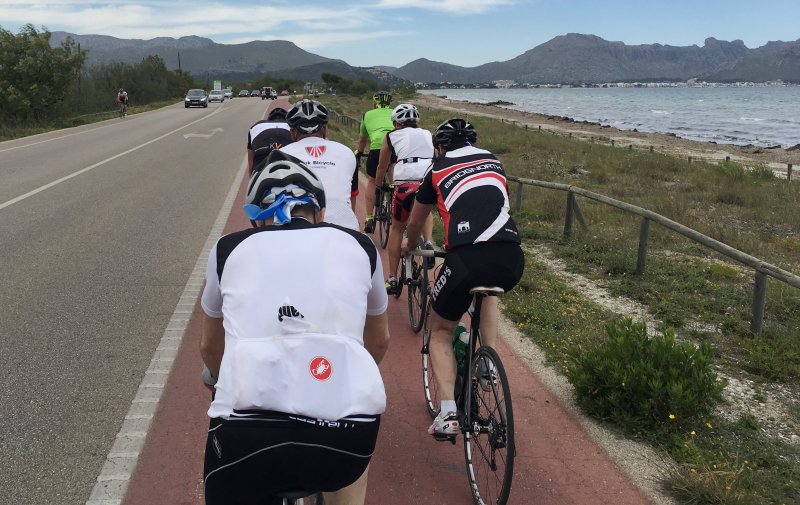 Last 4km round the bay…
The return went smoothly and with everyone back safely at the Hotel, it ended a week of personal bests on the climbs for those who had been before, benchmarks to return and better for the first timers!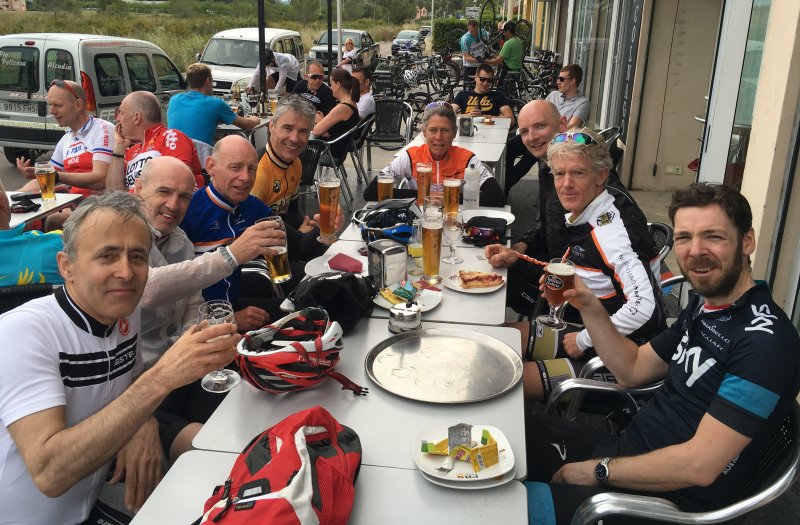 The recovery drinks – just like the Pro's!