The last weekend of February was the start of our first full weeks Tour of 2017 and what a glorious start it was! We had clear blue skies, warm temperatures and what every road cyclist wants, smooth roads, great scenery and plenty of coffee stops! We covered a variety of routes, from reasonably flat to mountainous and from 50 miles to 80 miles. The most climbing was the visit to the regularly requested favourite of Sa Calobra at 2,000m. A fun week, lots of personal improvements achieved, skills improved and great preparation for future goals like the Etape du Tour or Flanders. For us it is always a pleasure to help cyclists, especially new to the sport with a whole range of skill or technique improvements. It makes the cycling so much more fun and why not draw on the experience of others with many years of experience from a whole variety of backgrounds?
Here are a few pictures from the week.
For those that wanted to climb, 1 group over Orient and 1 straight to the 2nd coffee stop.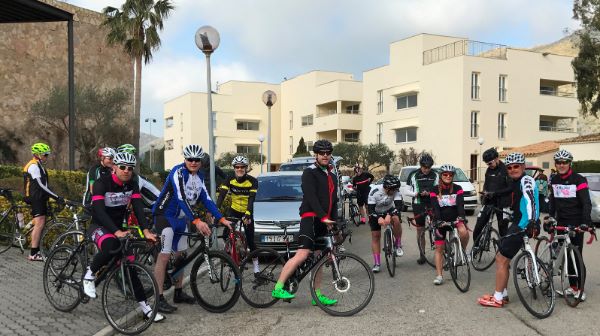 Improving climbing, descending and other things cycling!
Where better than a visit to Sa Calobra after an evening of theory on what to do. Plenty of bends, plenty of practice and stunning views while doing it!