When you have a few in the group who want an epic day, something a bit different to the normal routes and riding, then this one option. There are a variety of routes to choose from to get back to the Port from Andratx but on this occasion we took the relatively straight back one for a simple but short day out. Okay, thats a relative term, short day out… What a day we had! Smiles, grins, laughter and thrills!
We started off utilising the fantastic services of the Mallorca Shuttle and with a pick up at 8am, we were in Andratx and rolling away on the MA-10 just after 9am. This coastal route is very quiet, unspoilt and has many breath taking views as you wind your way around, up and down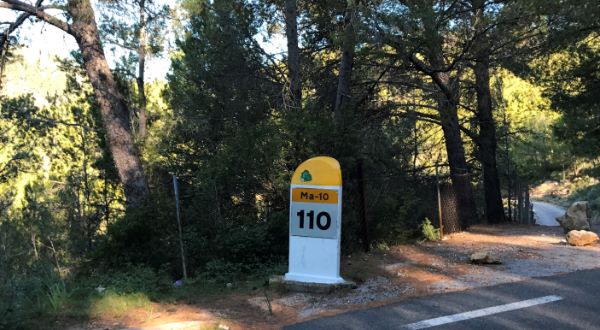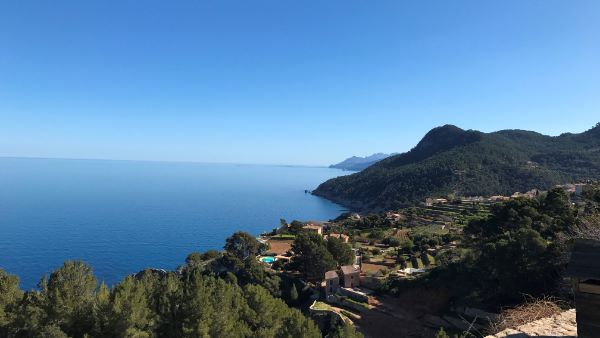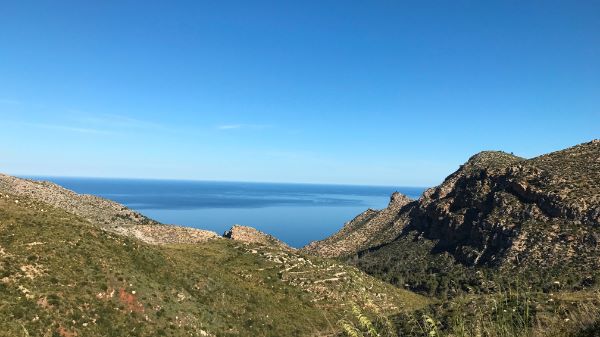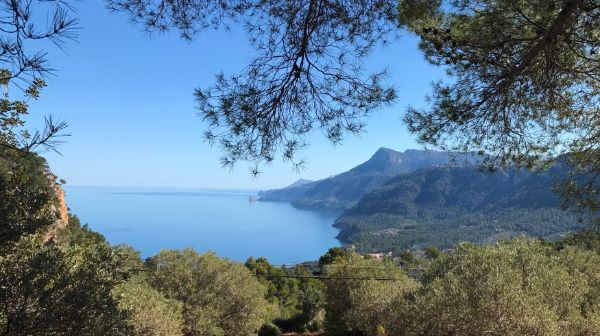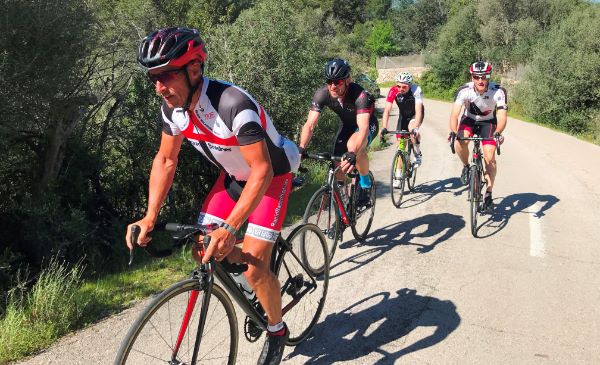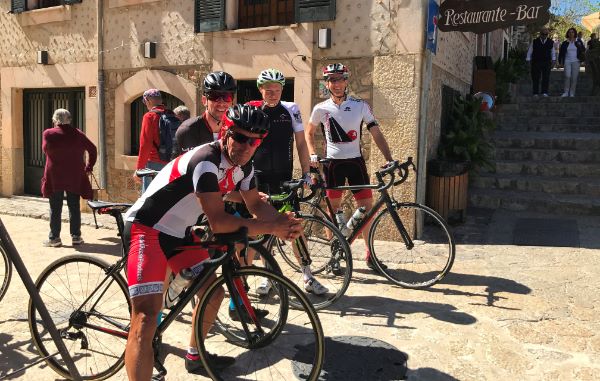 We didn't stop until Valldemossa, where a quick coffee in Cappuccinos fired us up for more speedy cycling! Then it was down to Deia, up and down to Soller and there we had to stop for some food. After refuelling, it was out via Fornalutx (you can't miss this beautiful village) and up onto the Puig Major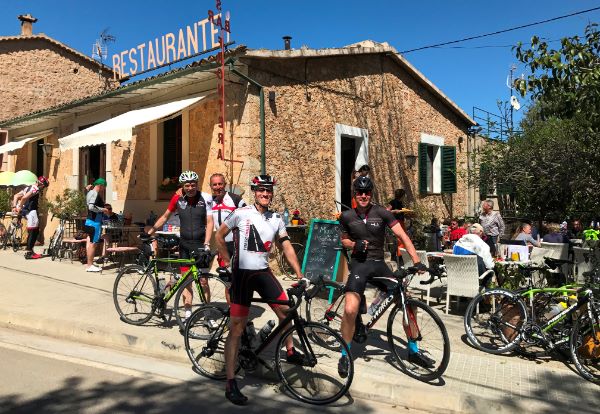 climb.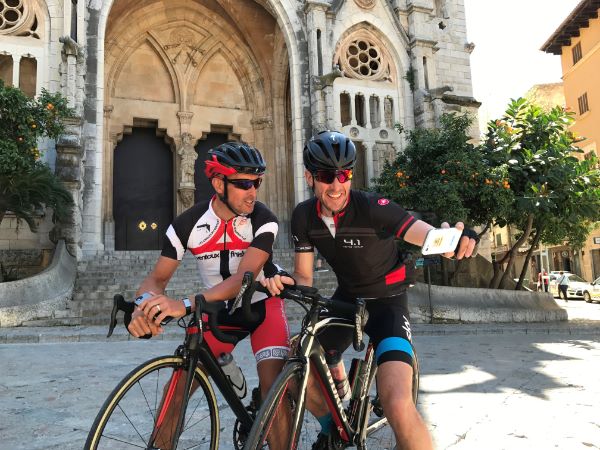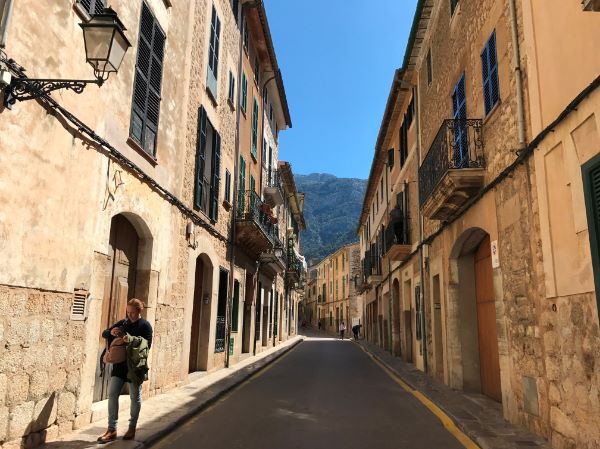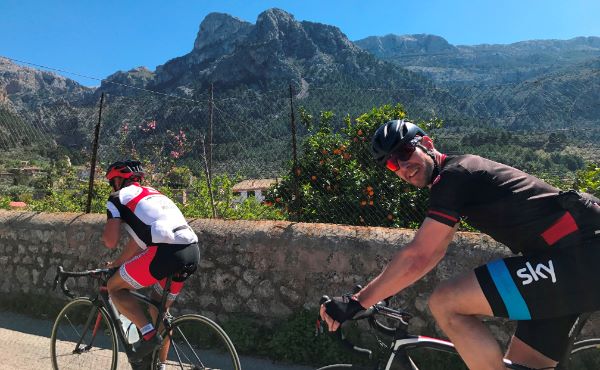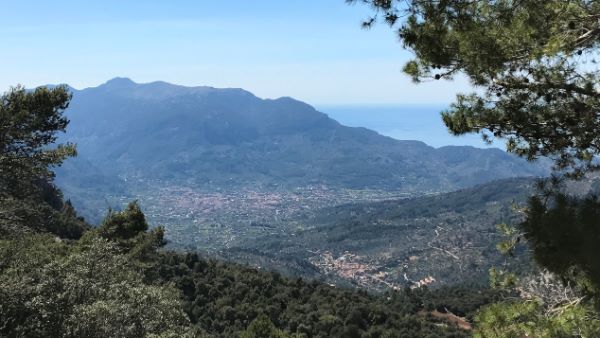 A very brief stop before the tunnel to admire the view back down to Soller and then it was taking in the views of the reservoirs as we dropped down to the Viaduct at the Sa Calobra junction of the MA-10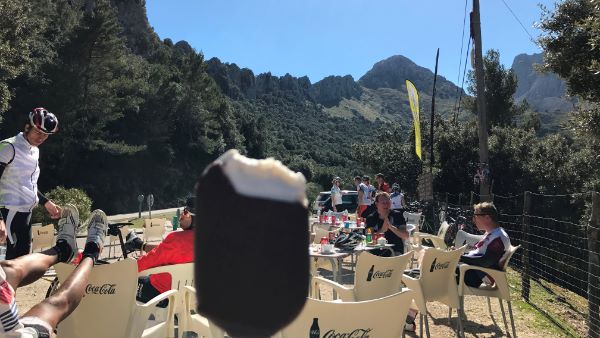 Another quick drink of our favourite beverages and then the final leg, across to Lluc, down the Col de Femenia, sweep past Pollenca on the smooth tarmac and wind down into the Port.